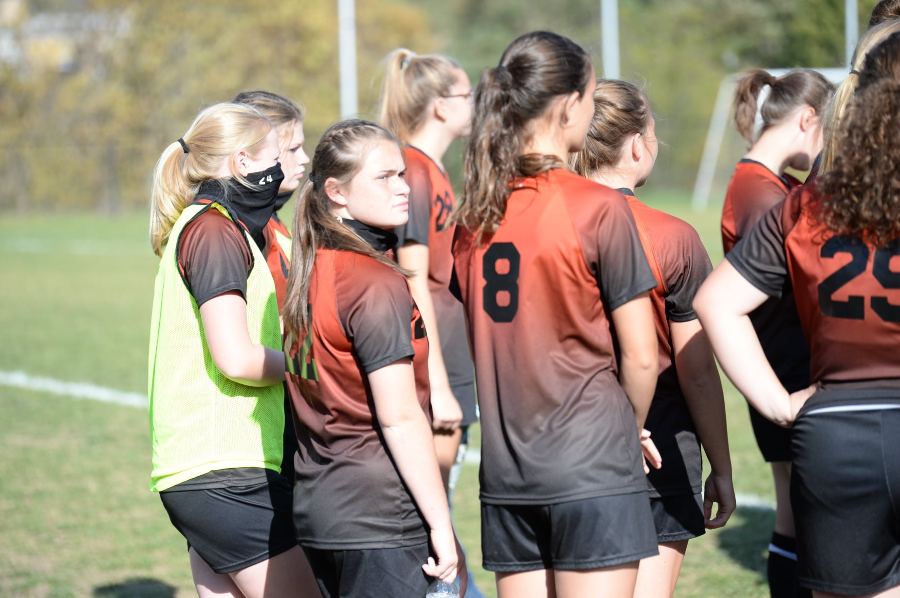 Terry McCaulley
The Bellwood/Tyrone co-op girls soccer team played in the semifinals round of the district playoffs on Thursday night.
The Lady Eagles took Bellefonte to the end, but lost in double overtime heartbreaker. Bellefonte won in a shootout 1-0.
The game was tied after regulation and went in two overtime periods with neither team scoring. After neither team scored on five shootout attempts, the Lady Raiders got one across on the sixth attempt. Lady Eagle sophomore Alyson Partner missed on her attempt.
The girls were the number 2 seed and played the Lady Raiders at Philipsburg-Oscoela. The Lady Eagles already had some experience playing against this team. They lost to Bellefonte 2-1 just over a week ago.
The Lady Eagles were 6-8-1 heading into this game and a win would send them into the District 6 3A Championship against the top seed Hollidaysburg.
This was a devastating way to end a season, but the future looks bright for Tyrone girls soccer. They have a lot of young talent coming back and the Lady Eagles will be good for years to come.