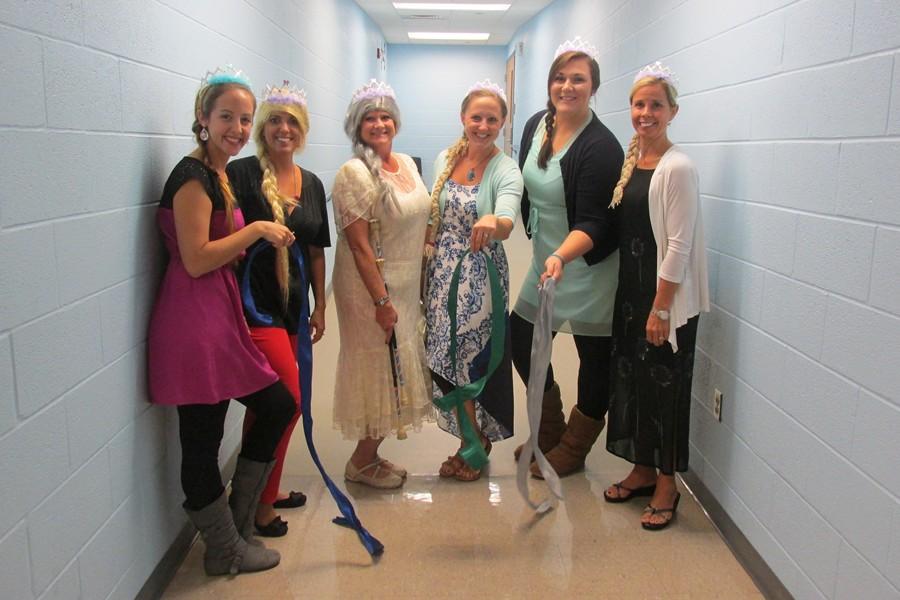 On Wednesday, October 1st the Myers Elementary school held a variety show for kindergarten to fourth graders.
The variety show featured Myers teachers and their many talents, like the second grade team doing a song from Frozen; a puppet doing a sign luggage of the story from Goldie locks and the three bears; Mr. Plummer and Mrs. Coleman sang "Say Something," while Mr. Harry did his own version of a song called, "Teach Me How to Read." He then did a song where it involved all the kids to move around and dance.  There was also a funny act with Mario having a bad day looking to be cheered up.
The program was a part of Myers' monthly reward program for good behavior.
"Students earn the privilege of attending monthly reward programs by treating others respectfully. This particular reward is popular with students because students get to see a very different side of their teachers," said elementary principal Mrs. Harpster.
There were some many fun acts, and all the kids were having a good time, laughing and cheering for all of their teachers.
"Students and teachers will be recalling these memories again and again over the course of the year. I still tell people about the synchronized swimming act of two years ago," said Mrs. Harpster.
Even the teachers had a fun time doing this for the kids.
"I like doing this because I like to see how they react and see their smiling faces," said second grade teacher Mrs. Naylor. "I think all of the older kids like seeing this, because they get to see all of the teachers they had."
All the teachers put in a lot of hard work and gave up their free time to rehearse and come up with the ideas.
Mrs. Naylor said, "I came in on Monday night for a about an hour and half and sometimes worked on it during my planning periods."
This variety show was one to remember with all of the hilarious talents!