BA History 101: The Fowler Maps
125 years ago, a man by the name of Thaddeus Mortimer Fowler rolled into Bellwood, and his main purpose was to draw an aerial map of our town. 
T.M. Fowler was born in Lowell, Massachusetts in 1842. He started off as a soldier in the Civil War, but was injured in battle. When he returned from war he started working with his uncle who was a photographer. 
Fowler would later go on to start his own business in Madison, Wisconsin as a cartographer, mainly specializing in panoramic maps. He made maps for Canada and 21 different states in the US. 
A lot of his panoramic maps focused on small towns that had a "hustle and bustle" element to them, like the oil fields in Texas, or the locomotive towns of Pennsylvania. 
By the late 19th Century, such panoramic drawings had become quite popular in the United States, as explained by Pennsylvania Heritage.
"Some were drawn at ground level, or from a modest elevation (such as a hill or tall building) and often depicted a skyline. Others, made from an aerial perspective, were known as bal­loon views, aero views and, more com­monly, bird's-eye views. These drawings were made from an imaginary oblique perspective, about two to three thousand feet in the air, as if a bird were flying high above, looking down on the land­scape. These images offered much more detail than a ground perspective: build­ings and structures hidden behind others could now be easily seen, and street patterns, or grids, became more dis­cernible. Although scale was exaggerat­ed, the views were executed with amazing accuracy and attention to detail, down to the number of windows and doors on each building. The images were mass produced, usually by lithography, and sold by subscription, often to local entrepreneurs eager to have their place of business prominently depicted. Found on the walls of Victorian era houses and shops as an expression of both domestic and civic pride, these portraits of thou­sands of towns across North America were made by dozens of artists. Today, each bird's-eye view is not only cher­ished as a work of art, but studied as a precious source of information about how a community actually appeared at a given point in time."
Fowler spent almost 10 years in Pennsylvania cartographing small towns all across the state, and in 1895 he came to the small town of Bellwood. He spent a little less than a year here in town, walking the streets and getting to know the people. Most of his maps were drawn from memory. He would get a feel for what the town looked like by standing on hills and buildings in different areas of community.
When you look at his drawings from 1895, you notice features of the town that are still here today. The railroad that runs behind main street is still functioning today, and residents who live in town more than likely live in homes that were standing when the map was drawn.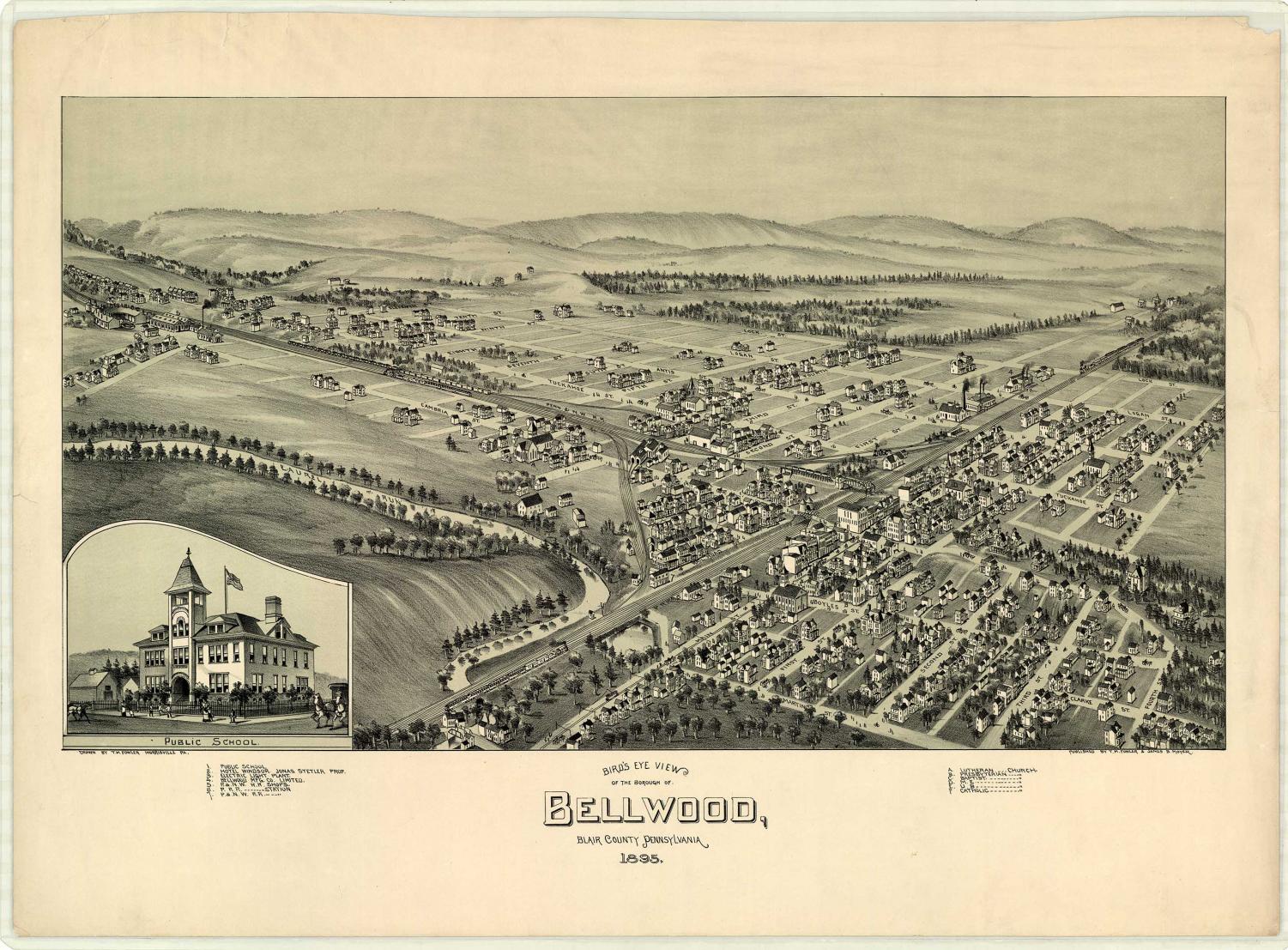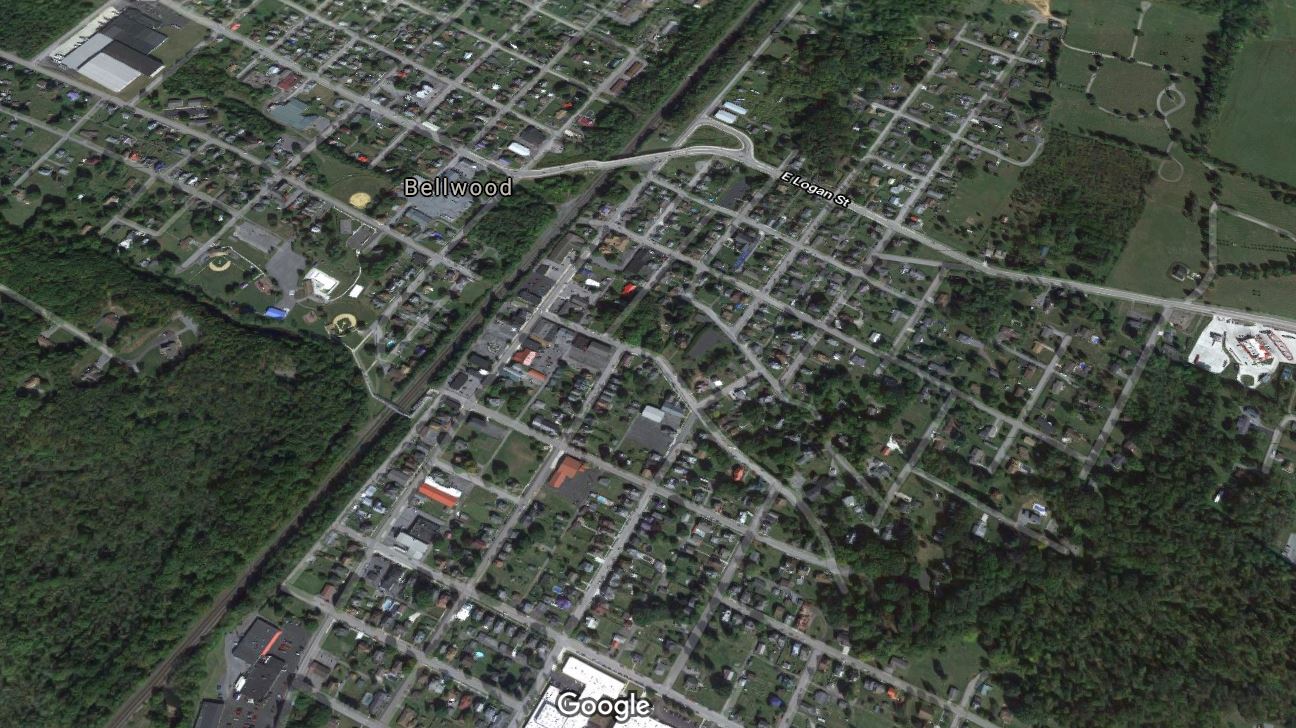 The main layout of the town remains the same, and even the street names are still in use.  
Senior Joe Dorminy lives on Cambria street, and parts of his house were actually built in 1895 when Fowler was in town, and they still remain a part of Joe's home today. 
The only major changes to happen since then have been that the railroad tracks that used to run west on the north side of town are no longer there, while the extension of route 865 from I-99 running over the railroad tracks to connect the northside of town to the south was added in the early 2000s.
Otherwise what you see closely follows the imprint Fowler sketched. Martin Street, where the Bellwood-Antis School District sits today, remains, though the high school was not there yet. When Fowler drew his map Bellwood High School was on Boyles Street, about one block to the north from where the high school is now. But the three solid blocks between Martin and Boyles Streets that were there in 1895 are still there today in almost the exact same form.
These maps show that time really does move a little slower in small towns, and it makes you think what our little town would look like in the next 100 years.
To access all of Fowler's maps of Pennsylvania towns, visit this link.
Leave a Comment