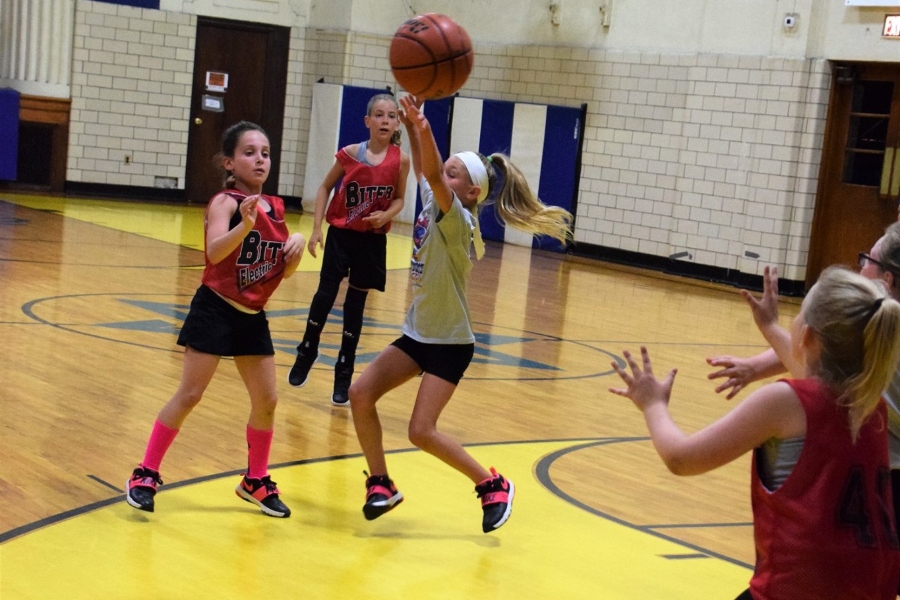 Facebook
COVID has affected many sports seasons at all different levels, and everyone is talking about whether high school sports will have a winter season, and  how the NCAA is going to pull off a basketball season.
However, few people talk about  elementary programs' seasons.
Elementary school sports are very important for young development of fundamental skills and love for a sport. Schools can rely on elementary school programs to develop kids before they reach junior high. Many elementary students from B-A spend their winters playing in basketball leagues at the Summit and Northern Blair Rec Center, and there has been question as to what will happen with those programs in light of COVID restrictions.
The BluePrint got the opportunity to speak with Ryan Lestochi, a director and coach of the youth programs at the Summit. He said while some places have shut down, business is still booming at the Summit.
"Believe it or not, it has actually made it better," Lestochi said of COVID guidelines. "More kid as coming during the day because their school is virtual and they don't have class. There are more teams signed up for the leagues, as well, but spectators are limited, and we have to follow strict guidelines. The fall camps have even more kids than they usually do, but the winter camps are getting shut down due to the recent spike in cases."
Other places, like the Northern Blair Rec Center, are facing challenges with their youth programs due to COVID. The Rec has implemented that everyone working out or playing in the gym would have to follow the guidelines of wearing a mask to limit the spread of diseases.
New guidelines released by the PA Department of Health have forced the Rec to push back the start of its winter developmental league from November to January.
"Since the beginning of the pandemic, the NBCRC has implemented guidelines in accordance with the CDC and Department of Health to ensure the safety of all of our members and guests. Staff has adjusted to these challenges very well and continues every day to maintain mitigation efforts," said league director Jamie Levinson. "As for the NBCRC Youth Developmental Basketball League, it is one of the biggest winter leagues in the area and due COVID-19 we pushed the start date back to January."
Levinson said that, even with a delayed start and stricter guidelines for everyone involved, the NBCRC has not seen a decline in enrollment.
"We are prepared and optimistic that we can still provide this league for our local youth during these unprecedented times," he said. "However, this is all subject to change as we see the heavy resurgence of case numbers during the holiday season and what the Governor and Secretary of Health relay to the Commonwealth.  We can only take it day by day for now."
One other league that is already besting the odds is the Jewish Memorial Center in Altoona. The JMC has already started playing leagues and is going to continue to play despite the number of cases surging through Blair country.
The JMC uses fairly strict guidelines in its facility. All fans and coaches are required to wear masks and only parents whose children are playing are allowed inside the building. Parents waiting for their child's game to start must do so outside of the building. When games end, fans exit through the back door while those awaiting their game enter through the front door to limit contact between people.