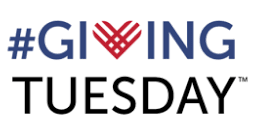 Yesterday was Giving Tuesday. Giving Tuesday is a global generosity movement unleashing the power of people and organizations to transform their communities and the world.
Giving Tuesday was created in 2012 as a simple idea: a day that encourages people to do good. Over the past 7 years, it has grown into a global movement that inspires hundreds and millions of people to give, collaborate, and celebrate generosity.
Whether it is making someone smile, helping a neighbor or a stranger out, showing up for an issue or people we care about, or giving some of what we have to those who need our help, every act of generosity counts and everyone has something to give.
Now the real question is: "What is the big idea behind Giving Tuesday?" Giving Tuesday strives to build a world in which the power of generosity is at the heart of of society we build together, unlocking dignity, opportunity and equity around the globe.
There are local charities and organizations around Blair County that you can donate too. The two organizations I will be talking about is Refuge Youth Network and The Door Organization. Even though Giving Tuesday was yesterday, it is not too late to donate money to these two great organizations.
Let's talk about Refuge Youth Network first. You may be wondering what Refuge Youth Network is? Refuge Youth Network is a non-profit organization in Altoona, PA with the mission of creating a youth culture based on the love of Jesus Christ. Refuge Youth Network has three different campuses. There is one in Altoona, PA, Tyrone, PA, and Bellwood, PA. If you go to this link: Refugeyouthnetwork.org/donate, there are numerous options to donate to, whether it is to support the staff, sponsoring a teen, checking out their giving catalog, or even giving to their general fund, called, "Give to the Mission."
Now I will be talking about The Door organization. The Door is a non-profit organization that helps teenagers show off who they really are. The Door makes teenagers feel at home and shows them that they are family. As a non-profit organization, The Door relies on contributions from individual businesses, churches, and other organizations to enable them to be able to do what they do. On Giving Tuesday, The Door was asking the community of Bellwood to help raise $10,000 to give 100 kids Christmas this year. Would you like to help The Door raise money for 100 kids to have Christmas? Go to www.thedoorkids.com to help out this amazing organization.
Giving Tuesday may have been yesterday but you can always help out any organization in Blair County to make any businesses days brighter. I hope you can help out Refuge Youth Network and The Door.