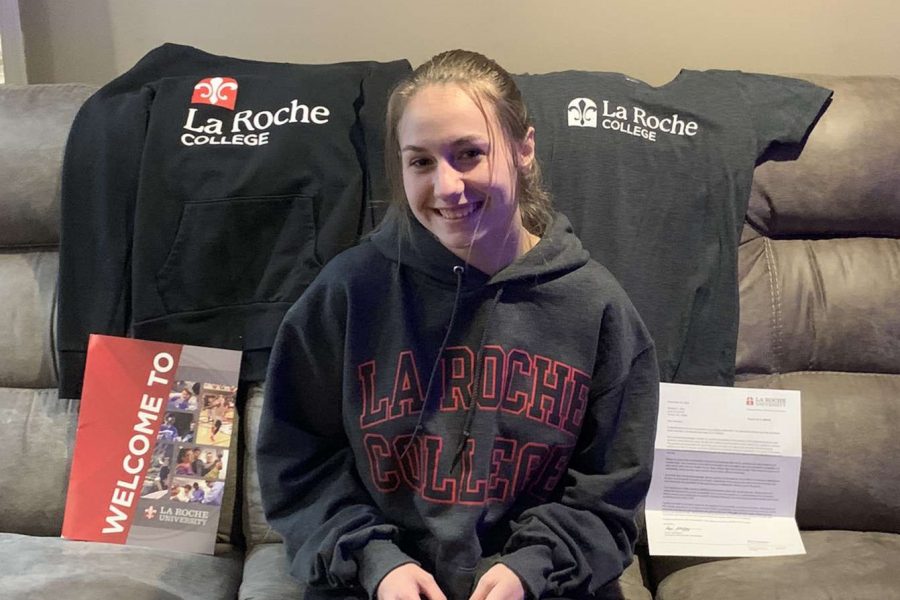 haleymarielouise
Senior Madison Otto has been accepted into La Roche college! Madison loves the campus and really felt at home when she visited.
"I'm so excited for this experience. It's a beautiful campus and I can't wait to spend the next four years there!" says Madison.
There are great opportunities at La Roche along with some amazing scholarship offers. "It was the only campus I have visited and I knew as soon as I left that I didn't need to visit anymore. It was my dream college," said Madison.
Madison plans on going into Early Childhood Education with a dual degree in Special Education. Madison is already setting many goals for herself. "I eventually plan to obtain my masters degree in Education. I would like to have a degree in coaching and one in business. I have a lot of goals for degrees, especially since I would like to coach basketball and have a photography business," said Madison.
Madison will be attending La Roche for four years. She's excited to step out of her comfort zone and meet new people; however, she explains how she'll miss her Bellwood peers. "I've grown up with my graduating class, so it's going to be hard to leave."
La Roche seems like a perfect fit for Madison, and we wish her luck in her future endeavors.