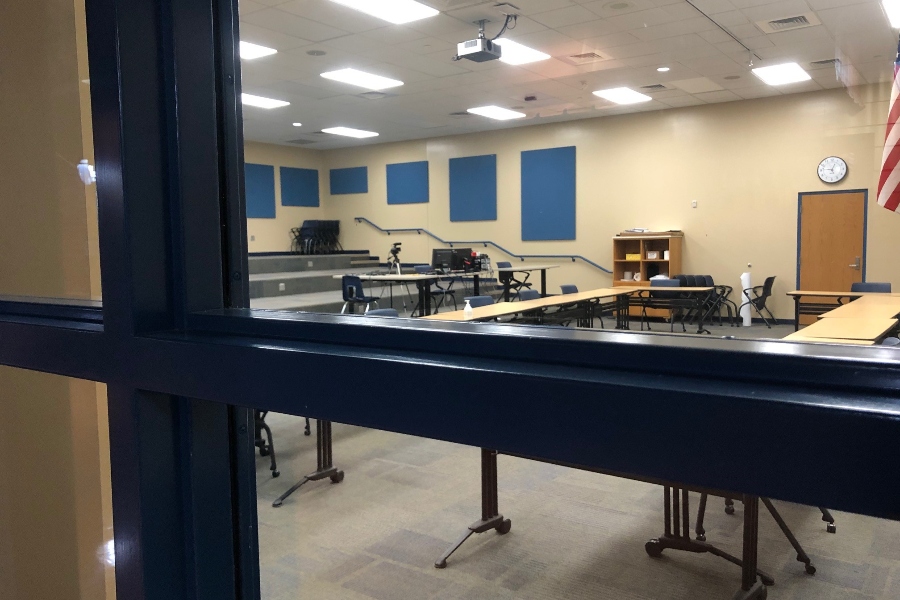 Kerry Naylor
Tuesday night the Bellwood-Antis School Board voted on a motion to return to face-to-face instruction, move to hybrid, or remain with remote learning on December 14. The goal of the board was to see students return to school as possible; however, with rising COVID numbers in the surrounding area, the board approved a motion to extend fully remote learning through Friday, January 8.
The board will meet again on January 5 to discuss and decide on a plan to move forward on January 11.
"The decision to remain virtual was extremely difficult," said superintendent Dr. Tom McInroy. "We have been fortunate to have been able to teach face-to-face for five days a week from the start of school until recently.  We are all hoping to return to face-to-face instruction as soon as possible."
McInroy added, "Recently, the Pennsylvania Department of Health and the Pennsylvania Department of Education jointly released new guidelines for schools to follow. These guidelines are more restrictive than prior guidance and have forced districts across the state to reexamine how they educate students. The mantra from state officials is all decisions are at the local level. This is not exactly true. The guidance is so restrictive that schools in the "substantial" category have little choice but to go virtual."
High school principal Mr. Richard Schreier said the district is continuing to evaluate its online learning plan.
"One thing I can state for certain is that students are more engaged and better participants with our current system of Microsoft Teams and Google Classroom. Some concerns from the public commentary that reflected on high school instruction at the meeting were: 'too much time on screens' and 'cameras enforce better focus for students,'" he said.
"It is important that we evaluate feedback of the first six days of remote learning. As we consider those statements, the people must realize that teachers, just as students, are on a screen all day. And if students are engaged for a majority of the period with the teacher or with an assignment, (we should) consider less homework for students at this time."
As for winter sports programs, the board voted to allow winter athletes to return to practice on December 14 unless PA, the PIAA, or the ICC conference restricts such a return. Practices will be limited to one hour to limit the amount of contact between individuals.
From a COVID perspective, remaining virtual may have been what is best for the district. Staff shortages due to quarantining and the safety of students and teachers ultimately led to the board's decision. 
"In October the COVID conditions quickly deteriorated. The district has struggled to hire enough substitutes to cover all of the absences, not just for teachers, but in other areas as well," Dr. McInroy said. "COVID cases are so significant, that over the weekend we had three employees at the high school that were quarantined and on Monday three more were quarantined at the elementary school. Coverage for these employees is not the only consideration. The health, safety, and welfare of our students is paramount. The last thing anyone wants is to have an individual in school that has COVID and unknowingly spread the virus to others.
"At the end of the day, the School Board and the Administration want all students in school with face-to-face instruction. The sooner this happens the better off we will all be."