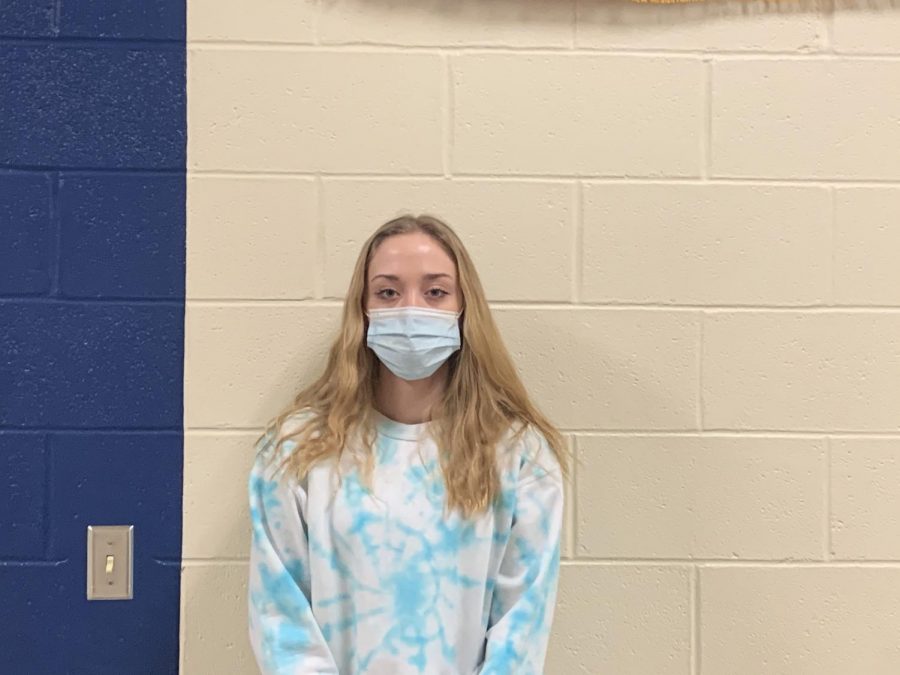 Carey Musselman is now well into the second half of her first year of high school and so far, so good. Carey has involved herself in plenty of clubs and sport to keep herself busy, all while maintaining her academic standing as a top student. The BluePrint was able to ask Carey some questions about her freshman year.
What sports do you play?
I play basketball, ran cross country, and throw in track.
How is your first year in high school?
Stressful because of having to wear masks everyday and not knowing when we will have a day off because of COVID exposure.
What is your favorite subject?
English.
Who is your favorite teacher?
Mr. Naylor.
Are you in any clubs?
FFA.
What is your favorite memory so far from school?
My favorite memory so far from school would be laughing art appreciation with Rorie and Jessie.