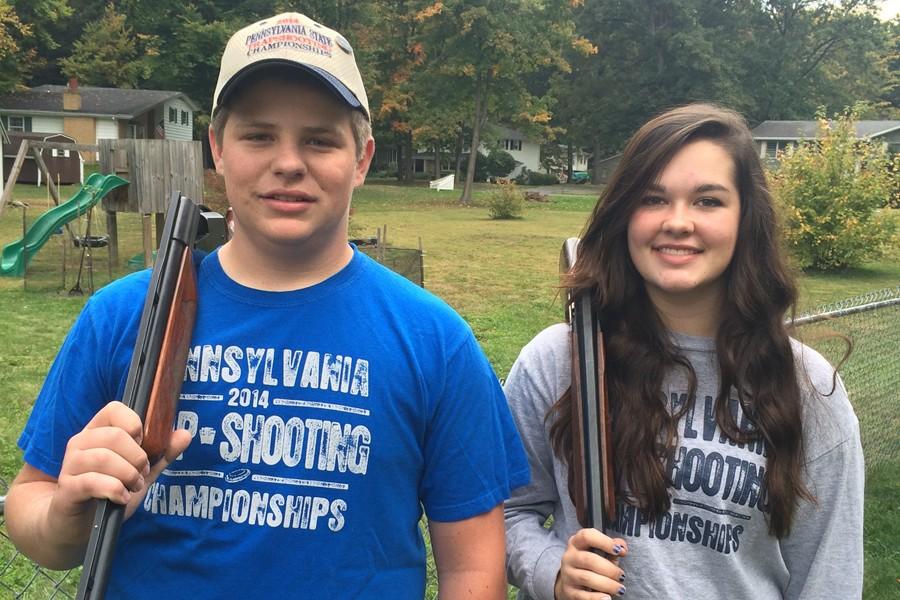 A pair of Bellwood-Antis sophomores have taken aim at trapshooting championships.
Trapshooting is one of the three major disciplines of competitive clay pigeon shooting, or shotgun shooting at clay targets.  Trapshooting is practiced all over the world, but it is not a well-known sport. There are three separate events to the competition and the participants are classified in different categories.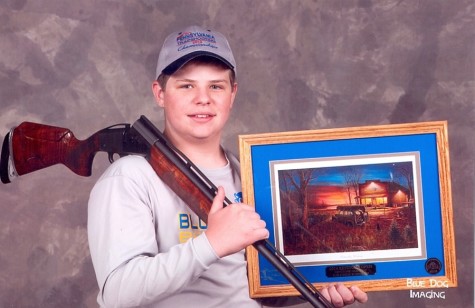 Jacob Hoover and Amanda Wertz are two champion trap shooters and are quickly emerging on the trapshooting circuit.
Both marksmen have a different outlook on how hard trapshooting is.  Jacob said, "The weather is a big part of how hard it is.  But there is always something difficult about it."
Amanda said, "When you first start off it is difficult until you start to understand the techniques."
Both Jacob and Amanda have had some accomplishments in trapshooting.  Amanda has won various sub-Junior and Ladies events, while Jacob has won two state champions in his age group.  Last year Jacob was the Pennsylvania state champion in sub-junior (under 16 years of age).
Jacob started shooting at age 8, but started shooting competitively at age 10.
Jacob got involved in trapshooting when he became a member of the ATA, which stands for the Amateur Trapshooting Association.  He admits he does not practice as much as he should, although he does put a lot of hard work into the activity.
Jacob was in the sub-junior category for the last five years.
In trapshooting, competitors shoot 100 targets at a time, shooting up to 300 targets a day.  Jacob shot over 3,000 targets this past summer alone. It has been calculated that he has shot at least 16,000 registered targets since 2010, not including the many targets he has shot at during his practices.
Jacob and his family travel all over to trapshooting competitions, including Florida.
Jacob's average is 92 out of a hundred targets, but he has broken 100 out of 100, which is quite an accomplishment. Over the last four years, he has won over 35 trophies. This includes the Pennsylvania State singles sub junior championship in 2013 and the 2014 Pennsylvania State handicap sub junior championship. This is a great honor, because he beat everyone in the state of Pennsylvania in the sub junior class.
Amanda started trapshooting in 2008, starting her career by firing her  grandfather's model 12 twenty-gauge. She practices once or twice a week.
More recently she placed third in the ATA Eastern Zone shoot in 2013, the same year she was the Tri-Shrine Shoot Lady Singles champ, a title she also won in 2012.  In 2012, Amanda was the ATA South Western Zone Shoot Lady Singles champ and Lady Handicap champ.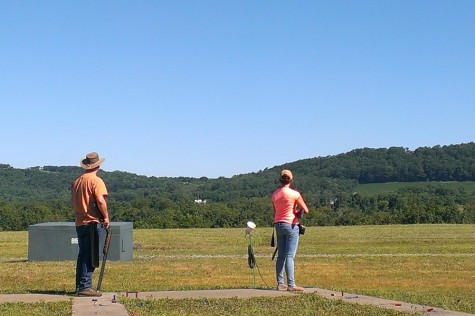 Jacob and Amanda compete at Valley Gun Club in Elysburg, PA, while Amanda also competes at local Sportsman Clubs.
Amanda and Jacob are both very talented competitors. Keep it up!