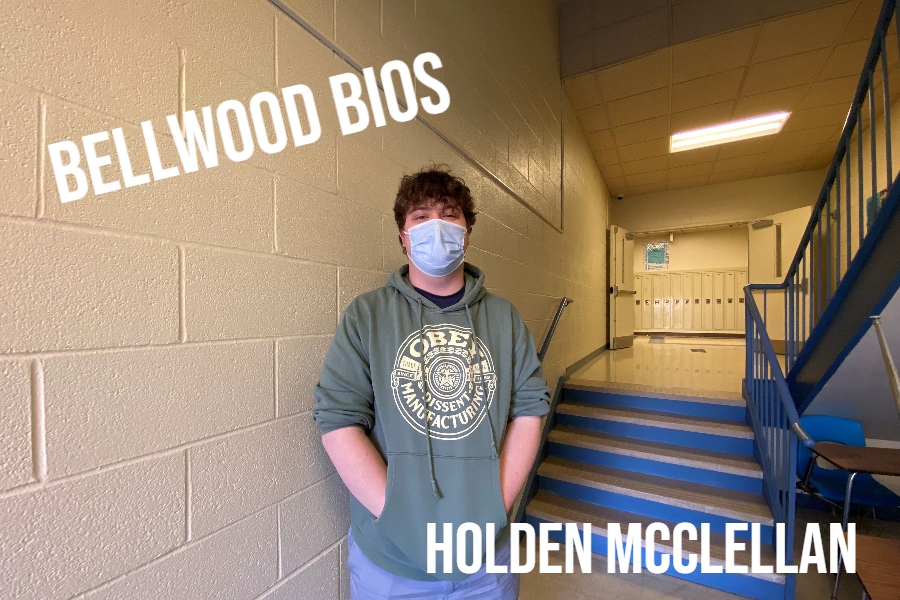 Caroline Nagle
Video games are a fandom of their own and one of the biggest gamers in Bellwood is Holden McClellan. 
Holden started playing video games at the young age of 5 and he got into playing video games because of his uncle. 
"We would always play on the PlayStation 2 at my nan's and he would let me play Gauntlet and Star Wars Battlefront 2, which I attribute to the start of my love for video games," Holden recalls. 
There are many different ways to play video games and Holden plays on pretty much every kind of device. He uses an Xbox One, PlayStation 2, and recently Holden has been enjoying playing on PC. 
Holden has many different games that he plays, some of his favorites include Escape from Tarkov, Gauntlet Seven Sorrows, and Guitar Hero. He enjoys each of these games for different reasons. 
"I love the immersion, competition and realism of Escape from Tarkov, Gauntlet Seven Sorrows because I used to play it with my uncle and it was the first game I loved, and Guitar Hero because I play it to this day. It has my favorite music, and it is essentially timeless," Holden explained. 
Holden's favorite part of playing video games is messing around with friends and cracking jokes while playing. 
Holden's video game obsession is very time consuming. He plays from the time he gets home from school to the time he goes to bed and even more on weekends. 
"I probably play from 3:50-11:00 every night and all day long on the weekends," Holden explained. 
When Holden isn't playing video games, he is watching youtubers play video games. The main people he watches are AquaFPS, C4, General Sam, and Pestily.
"C4 plays Madden and he is hilarious and he also gives information about football at the same time. AquaFPS, General Sam, and Pestily all play Escape from Tarkov and their game play is always interesting and they are some of the funniest people I watch," Holden explained. 
As you can see, Holden is not only interested in playing the games, but also observing others so he can enhance his skills, this dedication is why Holden McClellan is one of the best and most dedicated gamers in Bellwood.