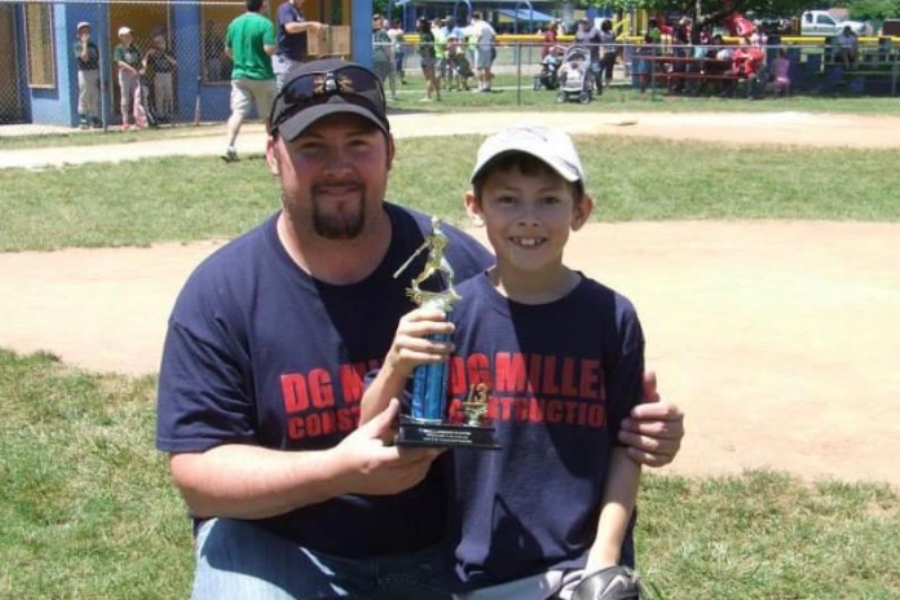 Courtesy Photo
Hunter Shawley is a junior at Bellwood-Antis who has had a particularly rough few months. 
There is no doubt that one of the most influential people for a young man is his dad, and Hunter is no different.
"My dad has made me into the person I am now. He has always pushed me to work harder in sports and to do better in school. I wouldn't be where I am now without him," Hunter said. 
Earlier this year, Hunter's dad, Jim Bob Shawley, was in a welding accident at work. There was an engine block and he did not have proper ventilation. This caused fumes to get in his lungs and he suffered from metal fume fever. Jim Bob spent 75 days in the hospital; he was released last Thursday.
Jim Bob came down to the school after he got out so he could see Hunter. 
"He is my dad so we were obviously very close, but this experience and being without him for so long made our bond so much stronger. It really made me realize just how much I need my dad," Hunter explained.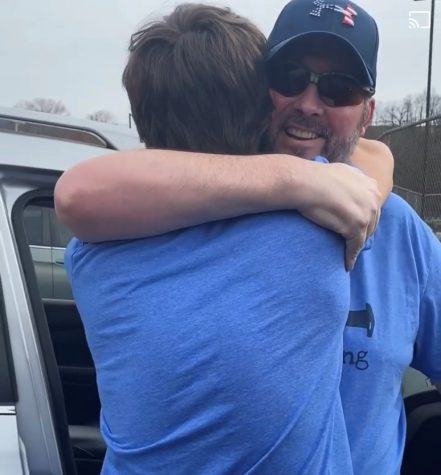 Jim Bob Shawley is a well known person in Bellwood, so when he got sick there were many fundraisers to show support to him and his family. One of the biggest fundraisers was a t-shirt sale. The shirt was blue with a cross on it showing Jim Bob's faith. It said "#JimBobStong." Some other fundraisers  included a barber shop fundraiser and a Domino's fundraiser. 
"All of the fundraisers that were held were definitely a huge help. It made us realize how much a community can rally together and it meant a lot to our whole family," Hunter explained. 
Everyone in Bellwood is happy to hear that Jim Bob is out of the hospital and doing better. He was even at Tuesday's track meet to watch Hunter.
We are #JimBobStrong.