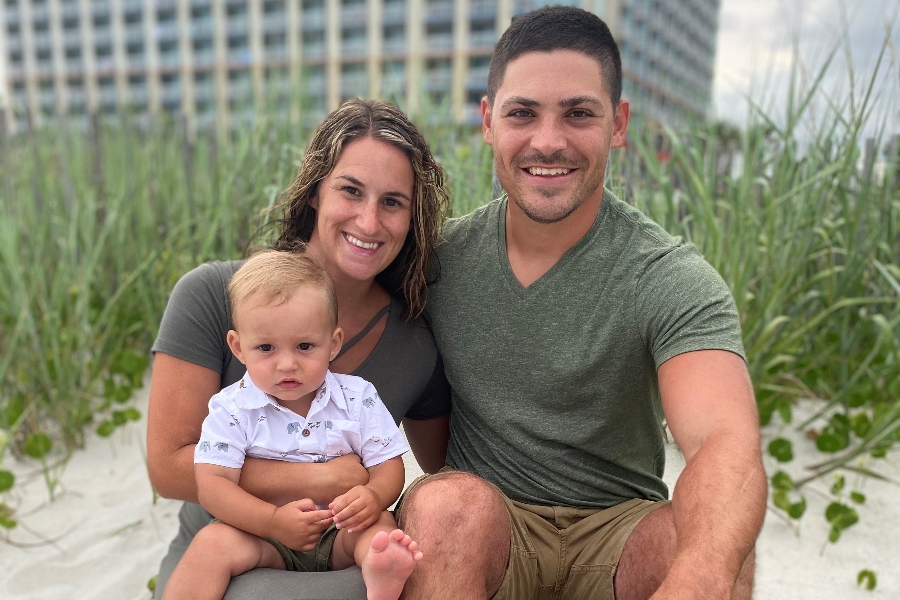 Courtesy Photo
Many people around Bellwood remember the name Zack McCaulley for what he did as a football player for the Blue Devils.
However, Zack's life has taken many turns since his days playing for B-A, leading him to his dream job.
In 2009, Zack's senior season, B-A defeated Tyrone for the first time in 6 years. Zack led the Blue devils with two touchdowns in the victory. Through his career, Zack rushed for over 2800 yards and 51 touchdowns. He was twice named ICC first team and won the BFW blanket award in 2009.
After graduating from Bellwood, Zack continued his football career at Juniata College, where he enjoyed his time and was a member of a class of football players that turned a 2010 0-10 season into a 2013 7-3 season. His senior season, the Eagles earned a bid to the ECAC Southwest Bowl. Zack led all Eagle running backs in yards his senior season, and in December of that year he  graduated with a bachelors degree in politics.
After college, Zack fulfilled his life long dream of being accepted into the Pennsylvania State Police Academy. In June of 2015, he started 27 grueling weeks of training. He graduated in December of 2015 and was station in Bedford. He has since transferred closer to home in Huntingdon. Zack retuned to Bellwood in 2017, buying a house in town with his wife, Latecia (Decker), who was a member of the B-A Class of 2011. The couple have since had two little boys, Jack and Meyer.
As with most alumni, what Zack misses most about high school is having limited responsibilities and spending almost every minute with his friends. He said he enjoyed virtually every aspect of high school and had a lot of fun.
Something interesting about Zack is he can be a nerd when it comes to music, television, and movies, able to hold an entire conversation with people about lines from a movie or lyrics in a song, but often most people don't even realize its happening.
Zack looks forward to watching his sons play football at Memorial Stadium. When he retires, he may consider running for elected office.
The BluePrint wishes Zack  the best of luck through the rest of life!