More than just a title
B-A names valedictorian and salutatorian
In every senior class across the America there are titles awarded to the top two students in a graduating class: valedictorian and salutatorian.  The valedictorian is the top student and salutatorian is second, according to GPA records collected since freshman year.
No matter what school you go to, achieving these titles is no easy task.  This is especially true this year for Bellwood's class of 2021, in which the top five students were all incredibly close in the race for number one.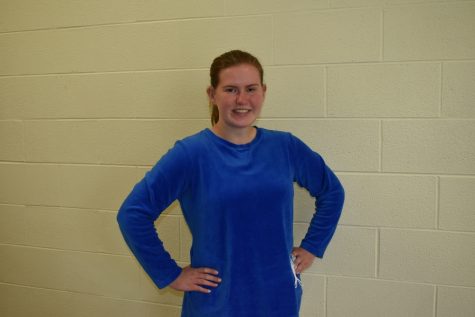 However, after the dust from four long years of high school had settled at the end of the third nine weeks, two students stood above the rest: Lauren Young and Rebecca Burns.  Lauren is the valedictorian of the class of 2021 and Rebecca is the salutatorian.
These two students have worked incredibly hard and should be proud of their new titles.  However, this honor is more than just a title or decorations on a graduation gown; it is a recognition of the time and effort spent to be the best students they can be and the countless hours studying and striving for success.
Both Lauren and Rebecca were asked what their hardest obstacles were.
"My hardest obstacle was definitely how smart our class is as a whole.  Any one of us could easily be number one in the class," said Lauren.
A competitive and intelligent class it is, indeed, with the top five students all being within mere fractions of percentage points of each other's GPAs.
"My hardest obstacle was COVID.  Between masks muffling voices, not being able to lip read, and the exhaustion of wearing a mask, this year was the biggest challenge I have ever faced," said Rebecca, who has spent her academic career overcoming a hearing impediment.
The academic nature of the class of 2021, paired with numerous challenges such as COVID-19, are the reason that excelling to the degree that these students did is truly something to be appreciated.
It's not every day that you rank in the top 2% or 1%, so how do these girls feel now that they have climbed the mountain and stand at the top?
"I feel so honored to be the valedictorian, and I am very excited to represent the class of 2021," said Lauren. "We have been through so much this year, and I am crossing my fingers for a normal graduation ceremony so we can end our high school career on a positive note."
Rebecca stated, "I feel joy and relief.  While grades still matter, I can now not stress over getting a 100% on a test.  It is also an amazing feeling knowing that my hard work over the last three years has paid off."
The two will have an opportunity to address the Class of 2021 on June 2, when the Bellwood-Antis School District holds its commencement ceremonies.
Congratulations to Lauren and Rebecca on their achievements and good luck on your future endeavors.