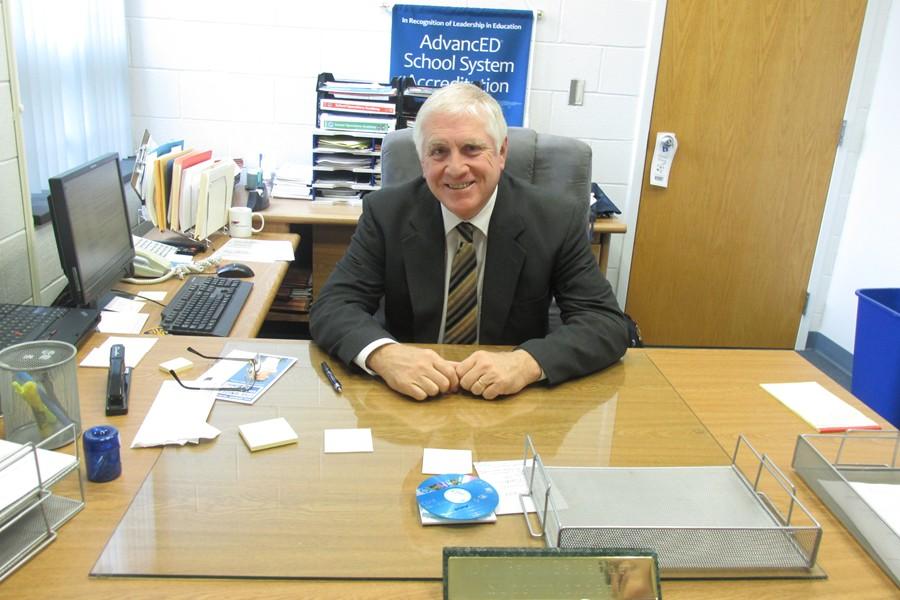 Dr. Paul Gallagher is Bellwood-Antis' acting superintendent.
He has filled the role since August after Dr. G. Brian Toth left the position to take on the superintendent's job at St. .Mary's High School.
Officially retired, Dr. Gallagher has been working in public education for the past 37 years. He worked at Hollidaysburg school district for 14 years as a superintendent, at the Indiana district for 15 years as the principal, and at the South Middleton Township for 8 years as a teacher.
He was asked by Bellwood-Antis' School District to substitute until an official superintendent is hired. The Bellwood-Antis School board plans to name a new superintendent later this week.
"I'm overall impressed by the students, faculty, athletics, and the music department of Bellwood-Antis. Everyone is so respectful and polite and seems to take their obligations seriously," said Gallagher.
When Dr. Gallagher isn't in school preparing the office for the new superintendent, he is working part time at Mount Aloysius College in Cresson, PA.