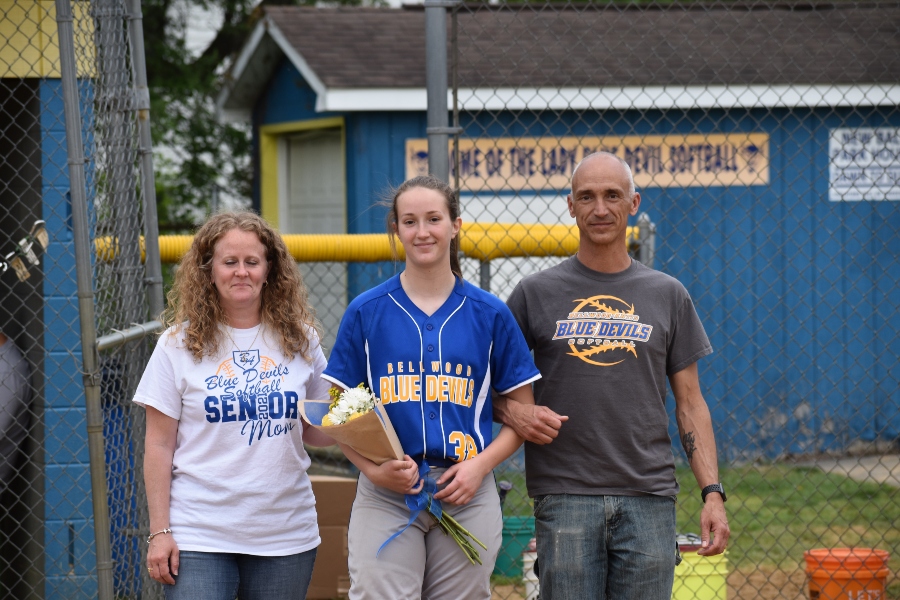 Cami Focht
Senior Katie Robison is the catcher on the Lady Blue Devil softball team. She is currently batting .394 and she's one of the leaders on the team.
Katie has been named the BluePrint Athlete of the Week.
The Lady Devils don't have the best record this season, but they're a young team a with a brand new head coach, and they've been improving as the year goes on. Katie tries her best to teach and work with the underclassmen when she can.
"We are a very young team, so my team goals are to help the younger girls improve their game," Katie explained.
Katie missed out on her junior season last year due to COVID-19. The girls were looking to have a pretty solid team last year.
"Missing last season was very disappointing," Robison mentioned. "We were going to have a full team with a lot of talent and good coaching, then COVID took away our chance to play."
Katie was as determined as ever to have a successful senior season. Over the offseason she worked on every aspect of her game.
"I focused on improving my hitting and catching during the offseason by playing travel ball and catching with my travel pitchers," said Robison.
Katie doesn't just enjoy the game of softball, she loves the people you meet as you play.
"My favorite thing about softball comes from travel ball. Travel ball allows me to travel to new places, meet new people, and my teammates are like a second family," Katie said.
As the spring season comes to a close, Katie looks to be ending her career on a good note.
Good luck to Katie and the softball team with the remainder of their season!