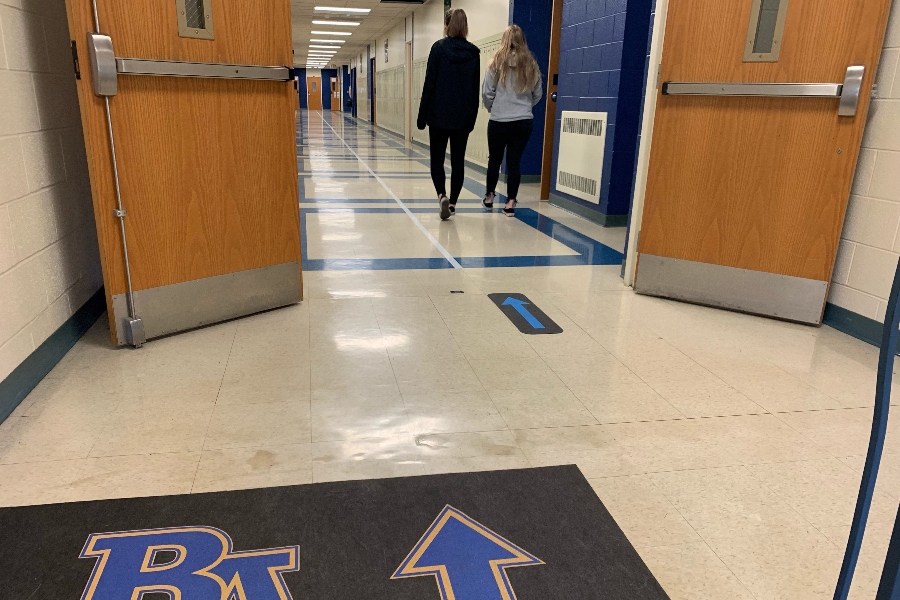 Caroline
Bellwood-Antis High School nearly walked through rain drops for an entire academic year.
Until Monday, the high school had been the only building in the district that had not been forced to shut down independently because of confirmed COVID cases. However, after five cases were reported among the senior high population, the school was forced to close its doors for two days to conduct a deep cleaning.
Three confirmed cases in the middle school forced that wing to shut down, as well. It is the second time this year the middle school has closed for COVID cases.
Just last month Myers Elementary made the same move following two confirmed cases.
Guidelines set down by the Pennsylvania Department of Health at the beginning of the school year established closing procedures for schools with confirmed cases of COVID.  For Bellwood-Antis, all it takes is 2-4 cases to necessitate a school closure.
All of Bellwood-Antis closed in December following the Thanksgiving break, as skyrocketing COVID cases forced Pennsylvania and other states to close down in a manner similar to last March, when the coronavirus pandemic first began the shutdown of society on a national and global scale. B-A remained hybrid until February but has been open full-time since then.
Students will continue to learn from home virtually during the school closure.
B-A superintendent Dr. Thomas McInroy released the following statement to parents today concerning the closure:
Bellwood-Antis School District Parents and Community: 
We were notified today that a total of five High School students and three Middle School students have tested positive for COVID 19 over the rolling 14-day period.  The administration has contacted DOH and we are following their guidance.  Effective at 3:00 this afternoon, the High School and Middle School will officially close through Wednesday (May 12), both schools will reopen Thursday (May 13). This closure will allow deep cleaning and continued contact tracing. There will be no activities at the High School or Middle School beginning at 3:00 this afternoon.  No employees will be allowed in the High School or Middle School buildings except for custodians for cleaning purposes. This will enable both schools to reset our numbers according to the rolling 14-Day Closure guidelines and help to ensure least amount of disruption to students' education.  If you have any questions or concerns, please contact your principal.
Thank you.
Dr. Thomas McInroy
Superintendent
Bellwood-Antis School District