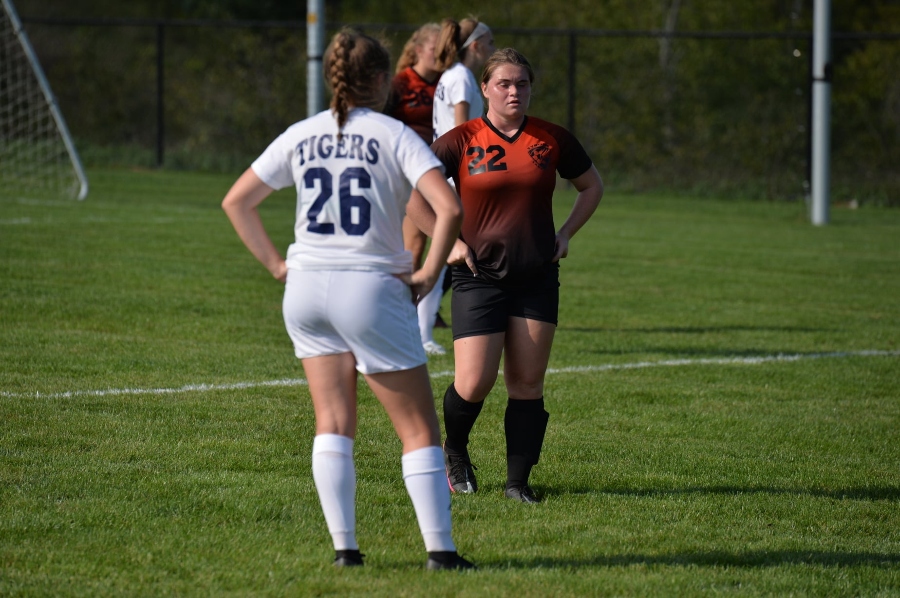 Terry McCaulley
The Tyrone/Bellwood-Antis co-op team took on Hollidaysburg in their season opener yesterday in Tyrone. The Lady Eagles weren't able to muster any offense against the Lady Tigers getting shutout in a 5-0 loss.
Abby Bell of Hollidaysburg put on a show scoring three goals for the hat trick.
Hollidaysburg did have an advantage with already having two games under their belt, while for the Lady Eagles it was the season opener.
The Lady Tigers scored three goals in the first half to race to a big lead.
The team looks to bounce back next week taking on the Penns Valley Rams.
Boys Golf
The boy's golf team took on Claysburg-Kimmel and McConnellsburg last night, defeating the former by a score of 212-219 and the latter 212-229.
Ethan Johnston had a match-low 46 strokes over nine holes, with Ethan Brown right behind with 48.
The team is now 3-0 on the year and looks to continue their success against Everett Area and Tussey Mountain High School.
Girls Volleyball
The girl's volleyball team opened their season with an ICC victory over Curwensville. B-A won in a 3-0 sweep to improve to 1-0.
Boy's Soccer Loses Big
The Tyrone/Bellwood-Antis boys soccer team lost in overwhelming fashion on the road yesterday to Hollidaysburg, 14-0.