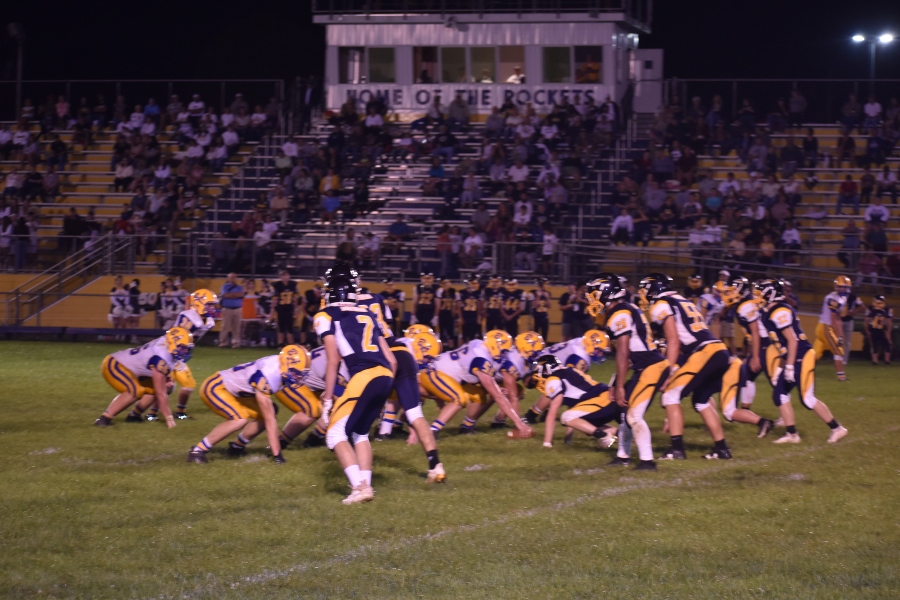 Jack Luensmann
Although Bellwood was not initially scheduled to play the Southern Huntingdon Rockets last Friday, the opponent had no effect on the outcome.
B-A travelled to Orbisonia to face Southern after positive COVID cases had forced the cancellation of the Devils' ICC games against Everett. Unfazed, the team jumped out to a big lead and cruised to a 42-13 victory.
After an interception on the second play of the game by senior outside linebacker Brandon Cherry, a 7-yard run by Connor Gibbons quickly made the score 6-0. A 33-yard pass from Zach Pellegrine to Hunter Shawley and another rushing touchdown from Gibbons left the first quarter with Bellwood on top 20-0, and another 30-yard pass from Pellegrine, this time to Sean Mallon, made the score 27-0 at halftime.
After halftime, Cherry was the sole scorer in the third quarter with a one-yard run to add  seven more points to their lead. The Rockets broke through in the fourth with two scores from quarterback Nate Myers, but a score from senior Dallas Smithmyer and a two-point conversion from Jake Martin closed the game out by a score of 42-13.
Senior Connor Gibbons shined in this performance: he ran 17 times for a total of 98 yards and had two interceptions on the night.
B-A moved up to first in the District 6AA standings and second in the ICC North behind Juniata Valley with a 4-0 record, while Southern Huntingdon fell to 1-3 and tenth in the ICC South.
After only having two days to prepare for the Rockets, coach Nick Lovrich believes the team adjusted well.
"I thought our guys did a great job during practice last week. We crammed everything into one practice, but I thought we did a really good job."
The Devils travel to Glendale this Friday for an ICC matchup against the 2-2 Vikings.