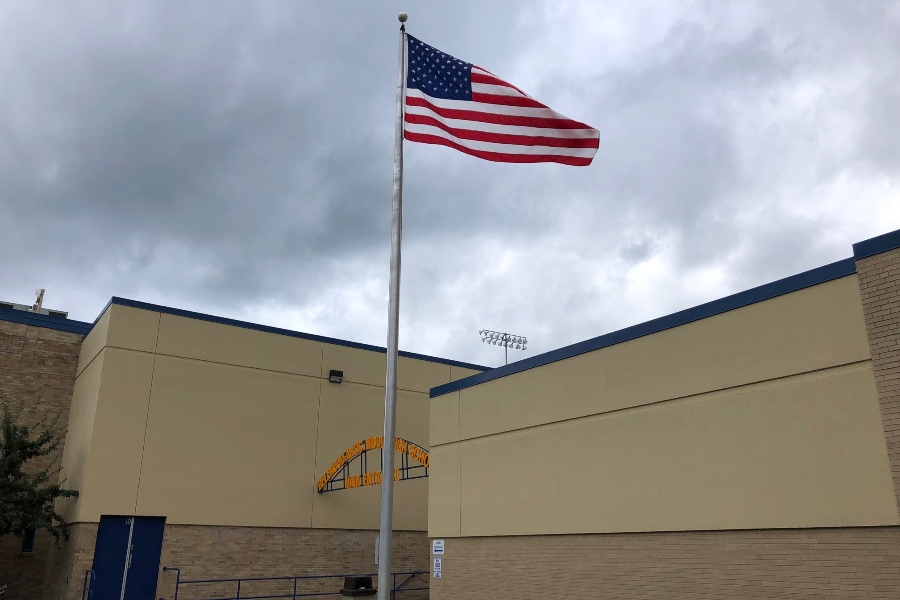 Isabella Kelley
Wednesday, September 22 at 7 a.m., the Fellowship of Christian Athletes will be hosting the national See You at the Pole prayer event.
Students and community members will meet outside the school by the flag pole (if weather permits) and if it is raining move inside the gym to pray for the school and community.
See You at the Pole was started by a small group of teenagers in Texas in 1990 who were praying for their school. It is now held annually during the fourth week of September, with millions of students participating across the world.
This year, eleventh graders Jojo Caswell and Ethan Norris will be speaking for the event.
"I best thing about the event is that it is student led, so the students are the ones that handle the organization and leading the event," said FCA advisor Mr. Nick Lovrich.
In recent years See You at the Pole has drawn more than 100 people at Bellwood-Antis. The event was cancelled last year because of the COVID -19 pandemic.