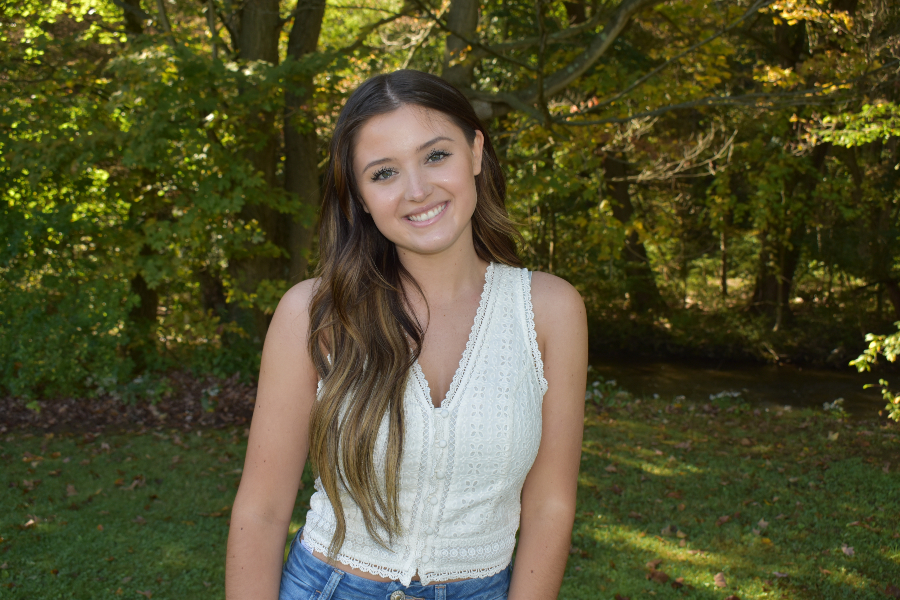 MEET THE COURT: Giovanna Caracciolo
Age: 17
Extracurriculars: Cheerleading, Art Club, Renaissance Club, and FCA
Hobbies Outside of School:  I enjoy hiking, volunteering at our local animal shelters and churches, spending time with my family and friends, and traveling.
Future Plans: Becoming a speech and language pathologist like my mom and specialize in neonatal NICU care.
Who is your biggest influence in life?
My mom and dad who have given me the best life imaginable and continue to support me everyday.
What does being part of Bellwood-Antis High School mean to you?
I am so grateful to have such an amazing community that is so involved with our school, athletics, etc. Being a part of BAHS truly means the world to me and it has shaped me into the person I am today.
What did it mean to you to be on the court?
I honestly did not think that I would be on the court in my wildest dreams so its an amazing feeling and accomplishment.
What would it mean to you to be crowned queen?
I was completely shocked when I was nominated on the court, so the thought of myself winning is euphoric. I think that it would be a humbling and surprising outcome that I would cherish forever.
What is it like to run with such a close group of girls?
It's amazing to run with my best friends. They are such an amazing group of girls and truly are some of the best people I have ever met. It doesn't feel like a true competition because of how much fun we are all having.
What is one thing you hope to gain from this experience?
Since the homecoming court is comprised of some of my best friends, I hope to make life long memories not only with them, but the entire student body. Having something like homecoming where everyone is involved in someway is so special and memorable – I'm so excited to see how this year works out.