National Ask A Stupid Question Day
More stories from Kyra Smithmyer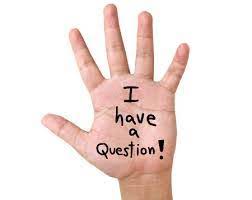 Have you ever been scared to ask a question because you thought it wasn't important?
National Ask a Stupid Question Day focuses on the concept of not holding back questions and asking some questions that seem stupid. As many teachers would say, there is no such thing as a stupid question. Teachers recognize that shy kids' questions that are held back lead to intricate conversation with students. With National Ask a Stupid Question Day teachers can tap into the needs of all their students.
At some point in 1980's, teachers came up with this interesting holiday, to encourage students to ask questions without fear. We've theoretically all been there, sitting in classroom as a kid or in an office as an adult with that burning question that gets brushed a side by a "forget it." Unfortunately this day is often frowned upon by the "cool kids."
Student of Bellwood-Antis, this is your opportunity to ask your questions that you may not feel are appropriate.
What time is it? But, there is a clock right in front of you face. What day is it? If yesterday was Monday today is Tuesday. Or something more intricate: "If a black whole can suck in light, why isn't our whole solar system get drawn in right now?" How does a lava lamp work scientifically? How do you say SpongeBob in Spanish? What outrageous conspiracy theory do you believe that might actually have a chance of being logical?
So today, on National Ask A Stupid Question Day, no question is to go unanswered, or at least unasked. Teachers of Bellwood-Antis, brace your selves for a hurricane of questions. Today, every student who just so happens to read this article, ask that question, don't hold back but be respectful to all the teachers.
Leave a Comment