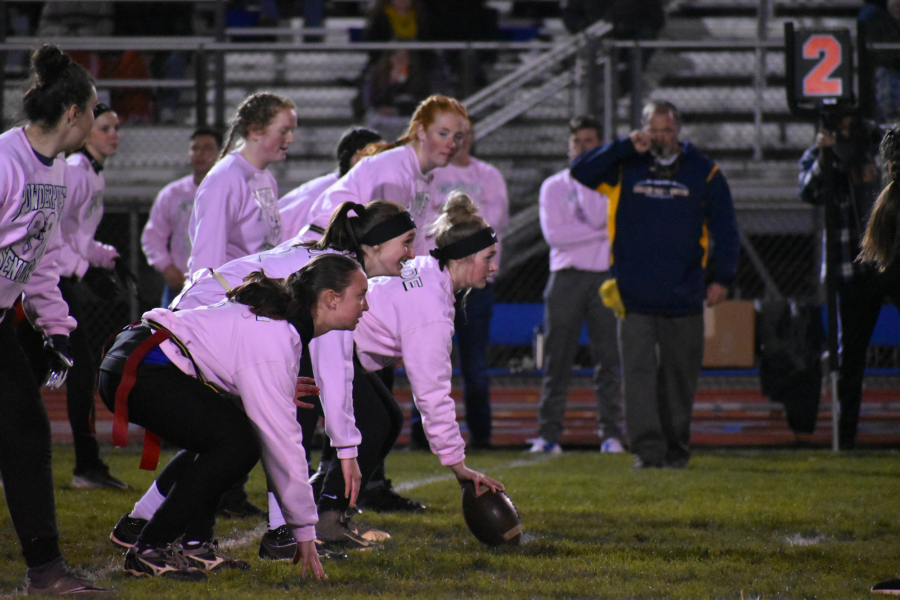 File photo
After getting canceled last year due to COVID, Powder Puff football will be returning in 2021.
This year's game is scheduled for October 31 at Memorial Stadium and will feature the junior girl's class going against the senior girl's class in a high-action game of flag football.
It will cost each girl $3 to play and all the proceeds made will be donated to Special Olympics.
Senior Powder Puff head coach Cooper Guyer seems very confident saying, "The seniors have immense talent on both sides of the ball, with great coaching from the senior class."
Both teams will be very green, since neither has played before. Two years ago the juniors beat the seniors 6-0 on the final play of the game, but they never had the opportunity to defend their title because last year's game was cancelled.
Anyone interested in playin Powder Puff should sign up in the Athletic Office or see Athletic Director Mr. Charlie Burch.