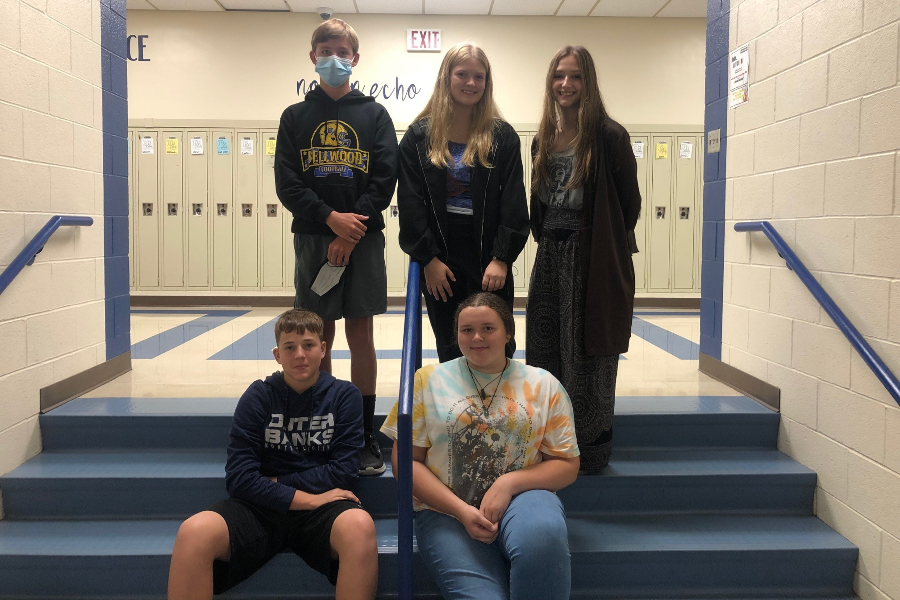 On Wednesday, 2021 freshman class officers were elected. Gianna Juart was elected freshman class President.
"I feel good, like I can bring creativity and new things into the school," Gianna said when asked abour being elected.
On her team Juart has Holden Schreier as Vice President, Halee Young as secretary, and Brooke Hescox as treasurer.
Cayden Pellegrine was named boys social chairperson while Allison Kendall received girls social chair.
Freshman class advisor, Mr.Naylor said, "This is an amazing group of class officers. I am looking forward to working with them this year and doing exciting things with the Freshman class."
This year the freshman class plans on going outside of their school and partnering with The Miracle League of Altoona. During elections candidates raised over $50 to go towards a donation to the league, which provides opportunities to play baseball for people mental and physical disabilities.
"I plan on adding creativity to the school," Gianna says when asked what she plans to do as president.
The vote was as close as it could possibly be, with Gianna edging Pellegrine by a single vote.