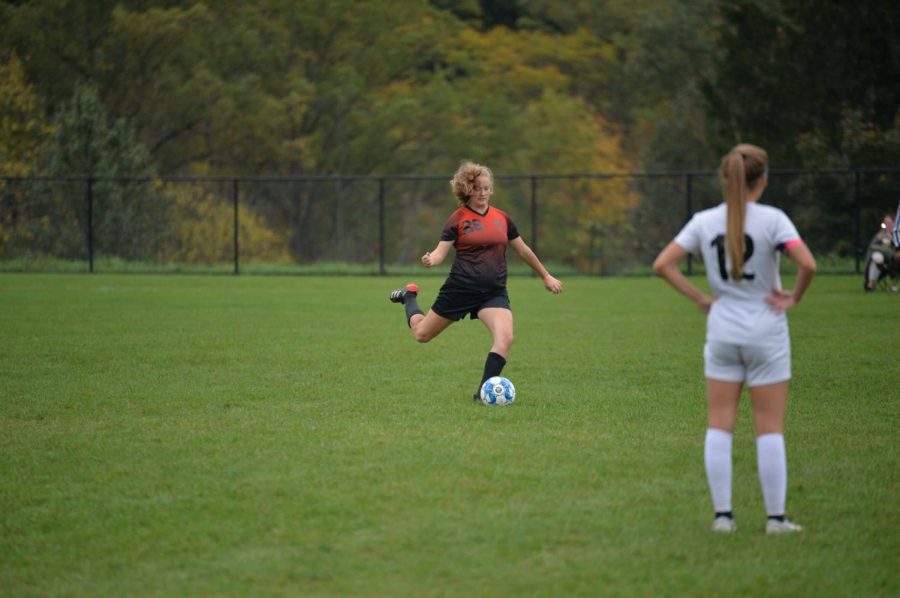 Terry McCaulley
Yesterday, the Lady Devils travelled up to Alexandria to take on the Juniata Valley Hornets.
The B-A volleyball team was shorthanded this week, when they lost three of their starters and their head coach due to contact tracing.
Even with the setbacks, the Devils were still able to pull out another ICC victory. After dropping the first set 23-25, they took the next three sets with final scores of 25-21, 25-16, 25-20.
With their most recent victory it pushes them to 12-3 overall, and 9-1 in the ICC.
The Lady Devils are currently ranked No. 4 in District 6 1A and looking to secure a top seed in the playoffs.
SOCCER FALLS TO CLEARFIELD
The Tyrone/Bellwood-Antis co-op soccer team fell yesterday to Clearfield at the Harry K Sickler Athletic Fields.
The final score was 6-1, but even in the loss the Lady Eagles were able to maintain their standing as the No. 2 team in the District 6 3A rankings. At 7-6, Tyrone trails on top-ranked Hollidaysburg, which is 10-4.