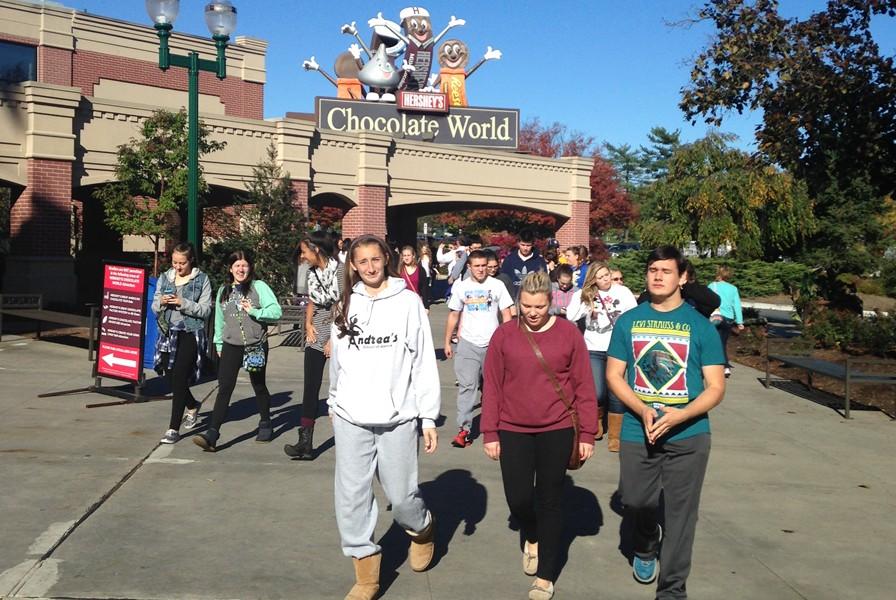 On Friday the Bellwood-Antis chorus went on a trip to Hershey to perform at the Hershey Conference Center as part of the Pennsylvania School Board Association Conference.   Everyone in the chorus was allowed to participate in this competition.
This trip was a one day trip and was paid for by the Bellwood-Antis School District Foundation, as well as the choral fund.  The choir sang most of the songs they sung on their recent trip to Disney, like songs from Frozen.
The chorus also did fun activities in Hershey.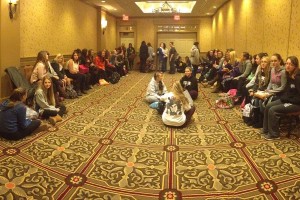 The students arrived at the school at 3:45 A.M. and then they traveled to Hershey.
"We're getting up early, and will be having breakfast and lunch stops. After we perform, we will be going to Chocolate World. It's going to be a fun filled day and we have to cram everything into one day," said Ms. Hull before the trip.
Retired music director Mr. Richard Bower also joined the choir on this trip.  Mr. Bower came in a couple times to help the chorus prepare for this trip.
Ms. Hull was happy to have Mr. Bower accompany the chorus on the trip so she can learn some new things.
"I'm so excited! It's wonderful! I'm glad to occupy him on this trip. I love Mr. Bower like the chorus kids do. This trip will help me learn how the students like things," said Ms. Hull.
This was new chorus teacher, Ms. Hull's first trip with the chorus.
"I look forward to seeing how everyone acts. It's beneficial for me to see how things go during this trip," Ms. Hull had said.