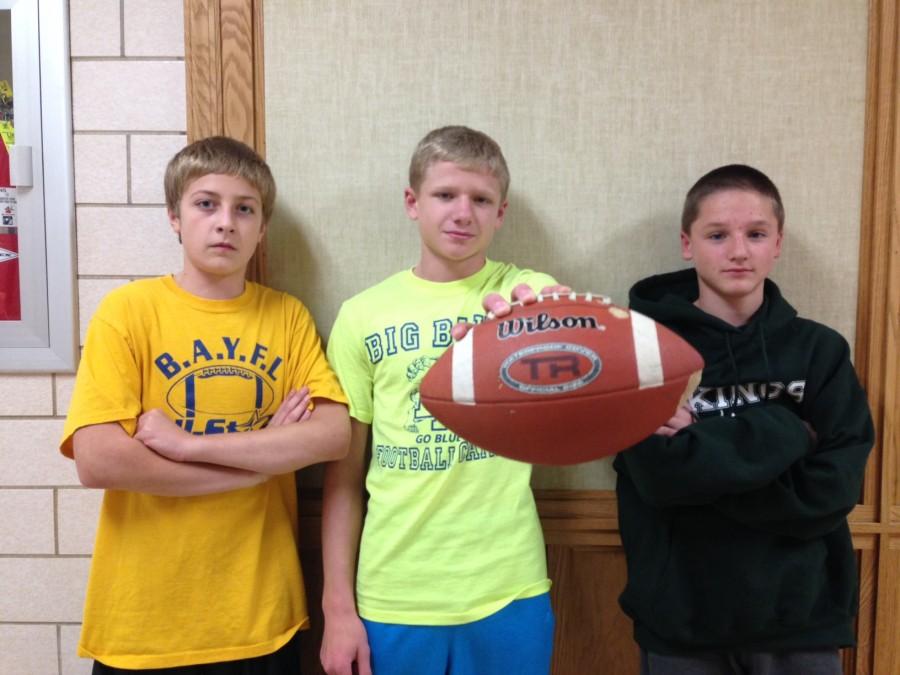 The BAMS "Club of the Month"  is Football Club. This activity is run by Mr. Schreier and takes place on Wednesdays and Fridays in the middle school gym and sometimes Room 24. Some of the activities that students participate in during this time are warm ups, running plays and routes, scrimmages, and well, just playing football. This club helps students interact, practice football and help them become better players or athletes. There are 32 students in this club.
When asked about the club, seventh grader Andrew Decker said, "Getting to watch videos and play football during activity period is a lot of fun."
Mr. Schreier followed with saying, "Football Club is an opportunity to teach and reinforce football skills and to talk about the greatest game on earth."
Thanks for checking out our new segment. Come back next month for the scoop on another middle school club!