90s boy bands: still hangin' tough in 2014
I don't care who you are, if you like to sing songs you have to like 90s boy bands. Many of them had questionable talent while some were talented beyond belief, but they were still popular for their legions of upbeat and teenage girl fans. Even some of the teacher at BA were under the spell of these 90s phenoms.
1. Back Street Boys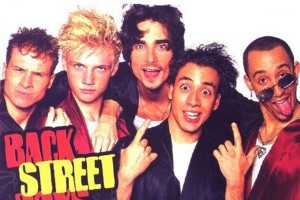 If you don't know who the Back Street Boys are you either too young to connect or you've been living under a rock. They were one of the biggest boy bands of the 90s. There is no way you haven't heard Larger than Life or I Want It That Way. However, they were really good in a weird pop, happy go lucky way. Then again most boy bands are.
"Tell me why
Ain't nothing but a heartache
Tell me why
Ain't nothing but a mistake
Tell me why
I never wanna hear you say
I want it that way"
–I Want It That Way
2. N-SYNC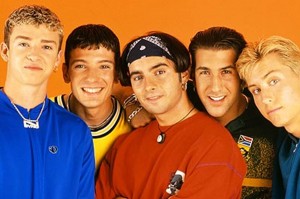 N-SYNC stood for JustiN, ChriS, JoeY, JasoN, and JC.  They are my favorite boy band. Their most popular song is probably Bye Bye Bye. There is no way that never in your life you haven't heard that song.
Chemistry teacher Ms. Clippard said her favorite song by N-SYNC is, "Just Got Paid" by because it's hilarious. I usually play it after school on Fridays"
"Just got paid, Friday night
Party hoppin', feelin' right
Booties shakin', all around
Pump that jam, while I'm getting' down"
–Just Got Paid
3. New Kids on the Block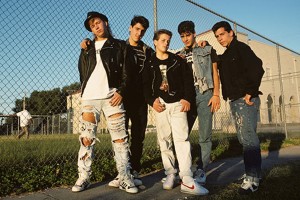 NKOTB was the stereotypical boy band, with the same reaction from the public as One Direction in current times. Their concerts were full of girls crying and freaking out, girls that wouldn't wash their shirt or hand because one of the boys touched them.
Mrs. Riddle, a high school math teacher said, "Everyone kind of had their NKOTB phase, but I wasn't too into it. NKOTB was more of my younger sister's thing."
"Listen up everybody if you wanna take a chance.
Just get on the floor and do the New Kids' dance.
Don't worry 'bout nothing 'cause it won't take long.
We're gonna put you in a trance with a funky song, 'cause you gotta be
Hangin' tough, hangin' tough, hangin' tough.
We're rough."
4. 98 Degrees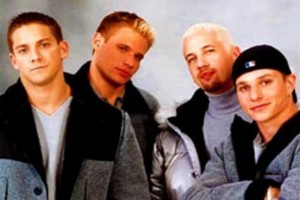 98 Degrees wasn't formed like your average boy band that is put together by producers because they look cute together. They formed independently and then were picked up by a record label. Obviously, they had some actual talent.
Mrs. Stinson, also a high school math teacher, likes 98 Degrees. However, some may find their songs are super depressing.
"I know that we'll meet again
Fate has a place and time
So you can get on with your life
I've got to be cruel to be kind
Like Dr. Zhivago
All my love I'll be sending
And you will never know
Cause there can be no happy ending."
5. Hanson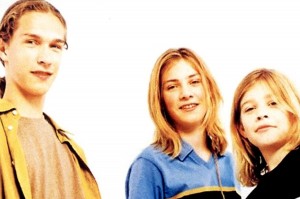 Hanson was first formed by three brothers Zac, Taylor, and Isaac Hanson in 1992.  They had three Grammy nominations. Their newest album Anthem  was released in 2013 and made #22 on the US Billboard 200, and their single was Get the Girl Back.
They're known for their hit song in 1997 called MMMBop. I'd give you some lyrics of MMMBop, but most of the lyrics are "mmmbop, ba duba dop". Very inspirational lyrics by some twelve year old boys.
Few BA teachers really like Hanson.
Ms. Shimel, the biology teacher, doesn't like Hanson. She said, "It was too boy band and cute and at the time I was listening to Nirvana and Nine Inch Nails."
In my personal opinion I really recommend listening to Back Street Boys and NSYNC because they are upbeat and also kind of serious, and I like to jam to them when I am in a super good mood.
Leave a Comment