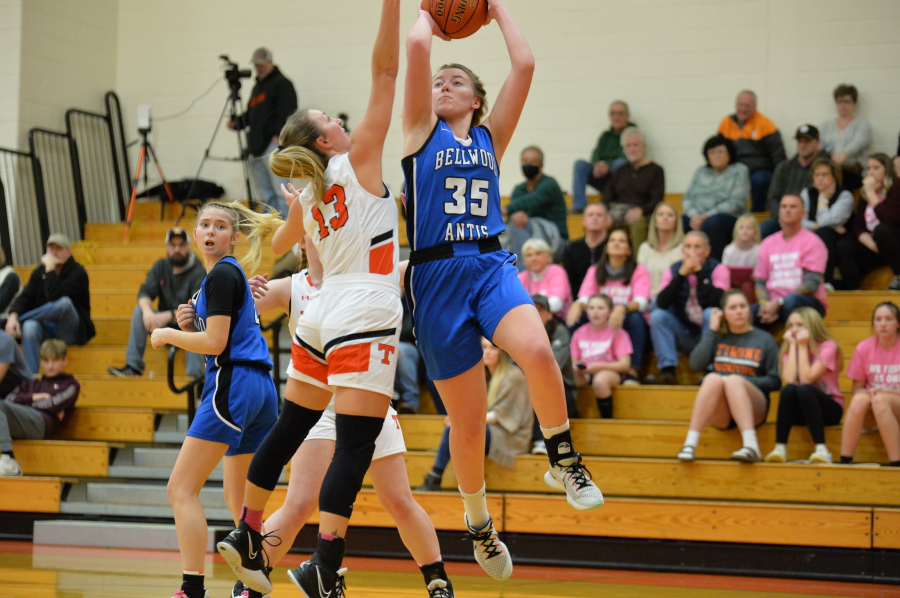 Terry McCaulley
Last Saturday, the girl's opened up their season with a 65-48 loss to their cross town rival the Tyrone Golden Eagles.
It was the first victory in 11 years for Tyrone in the annual Pink Out game, where proceeds go to benefit breast cancer awareness.
The Lady Blue Devils got off to a slow start, falling 16-9 in the first quarter and trailing 35-19 going into half time after making just 2 of 16 shots in the second quarter.
B-A couldn't get it started after coming out of halftime, and after the third quarter trailed the Golden Eagles to a score of 51-28. At one point Tyrone had built a lead as large as 28 points.
The Lady Devils team finally found their rhythm in the fourth quarter outscoring Tyrone 20-14. The comeback attempt ultimately fell short putting the final score at 65-48.
In the loss, the girls basketball team was led by junior Chelsea McCaulsky. Chelsea scored a team high 19 points, grabbed 8 rebounds and had three assists. Fellow junior Lydia Worthing scored 15 points and had 7 rebounds.
The deciding factor in the season opening loss for the Blue Devils was their ice cold shooting from the floor. Bellwood only shot 3-21 from three (14%), and 15-57 from the floor (26%).
The Lady Devils will look to rebound from their opening loss as they host ICC opponent Glendale Vikings on Tuesday December 14th.