Bellwood-Antis students see the world with People to People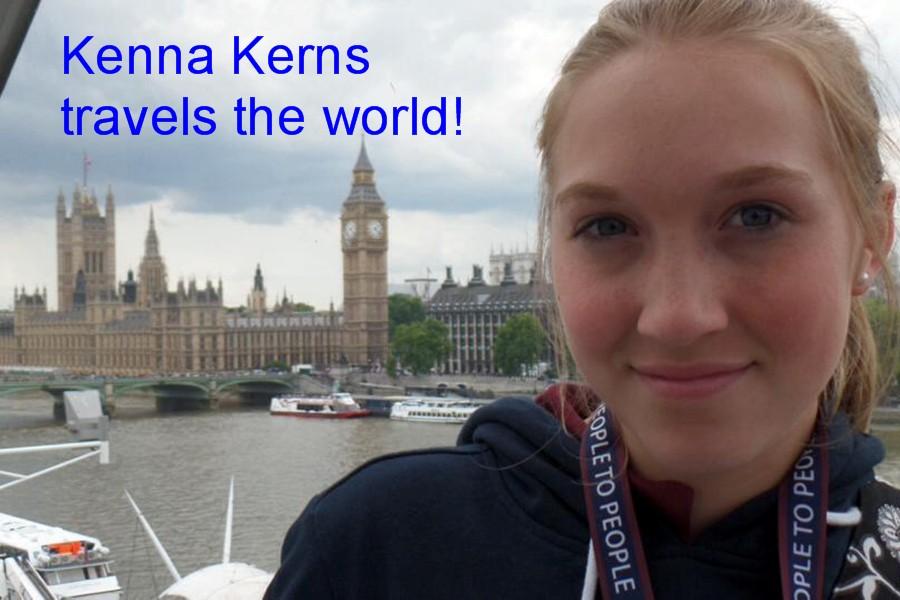 The People to People student ambassador program is a program for students to learn about other countries and visit them. It's a great way to learn about other countries' culture by going to them. The program helps them spread good will.
The program's mission statement is: "To bridge cultural and political borders through education and exchange, creating global citizens and making the world a better place for future generations."
Students get to see new places in a different way, so being in this program is a very good idea. You also get to try new food; seeing new sights is one of the best things about this program.
Participants get to stay with a student and his/her family for 3 days out of the 20 day program.
They are able to work on a service project in a different country. The trip is expensive, so the students are expected to earn some of the money by doing fundraisers. They take some classes and learn about the country before visiting.
Bellwood-Antis has had 13 students involved in this program and have gone to different countries before.
The students go through an application with teacher recommendations before they can be involved with this program.
Colleges also seem to like this program, and according to the website, 80% of the people in this program get into their first choice of college.
They have met some of the most influential people and participated in international peace.
This is a great way to meet new people from a different culture, get to do things that ordinary tourists don't get to see/do, discover new foods, and help with peace. There are a lot of benefits for this program, so getting involved is a very good idea. You get to learn about their culture and visit countries that you might not be able to otherwise visit.
For more information and if you want to get started go to this website: http://www.peopletopeople.com/.
2014 Bellwood-Antis graduate Typhani Hite has been to Australia with the People to People program, and she loved it. She went on the trip a couple of years ago.  She learned and did new things. The experience she had was a memorable and once in a life time experience.
She misses her homestay family that she had stayed with. They were very nice people. The couple had a daughter and 2 sons. They had included her and another ambassador for all their activities. They took their daughter to dance and then they went back to the house and talked about their hobbies and stuff that they like.
She misses the program because it was very cultural growth experience and she learned a lot about  the history of Australia, like how the kangaroo got its name.
She went to a lot of places in Australia. She went to Sydney where she stayed 3 days. She had went to the Sydney Opera House when she went there. She went to Canberra for 1 day. She went to Darwin for 2 days,  Kakadu National Park for 1 day, Katherine for 2 days, and back to Darwin for another day. Her homestay family was in Yorkey's Knob where she stayed for 2 days. She went to snorkel in the Great Barrier Reef in Cairn's and stayed there for 2 days.
"Of course!" Typhani said when asked if she would recommend this program. "It had me realize who I am and it made me open my eyes to different cultures and I tried something new."
She had tried new food on her trip. She had tried a piece of kangaroo tail. On different days they had different options. On her first night of her homestay family, they had barbequed chicken. "Man, was it good!" she said.
On their trip at the Great Barrier Reef, they had a buffet with options of hot and cold dishes and there was dessert cake with fresh fruit selections.
As a surprise, Typhani had brought back some Vegemite for her friends and family to try.
One of her favorite new food that she had tried was Tim Tams. "They are really good! If anyone has the chance to try them, they should."
Sophomore Kenna Kerns has been to a lot of countries with People to People. Last summer she went to England, France, Belgium, Netherlands, Austria, Germany, and Switzerland.
Some of the activities that she did included a trip zip lining over an alpine lake in Austria. She went to the top of the Eiffel tower, the London Eye, and Anne Frank house. She talked to a member of Parliament in England. She also went to a memorial service on Normandy Beach, France. Louvre.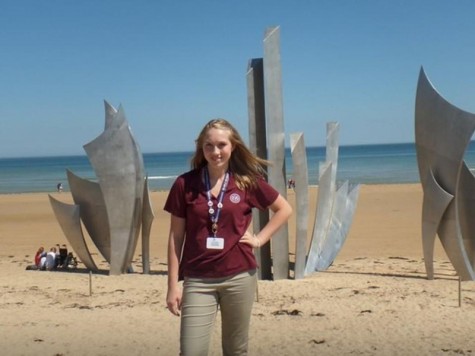 Some of the foods that she tried were escargot, bangers and mash, crepes with Nutella, chocolate mousse, and snitzel.
Some of the benefits that Kenna got were that she got to realize how similar people's daily lives are to ours. She got to see some of the most famous sights in the world. She got to make new friends in different countries.
Kenna's older brother had gone when he was 13, so her mom was familiar with the program. When she told her mom that she was very interested in it, she went to a meeting then the interview.
She would definitely recommend this program.
"It was an experience of a lifetime I will never forget," she said.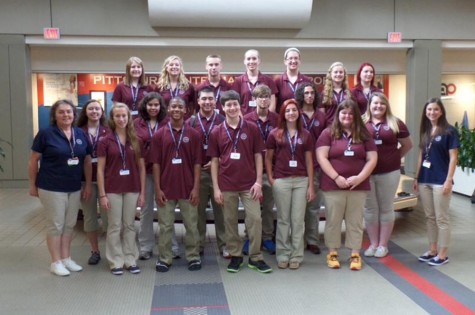 People to People is a very good program that will show you new cultures and new experiences.