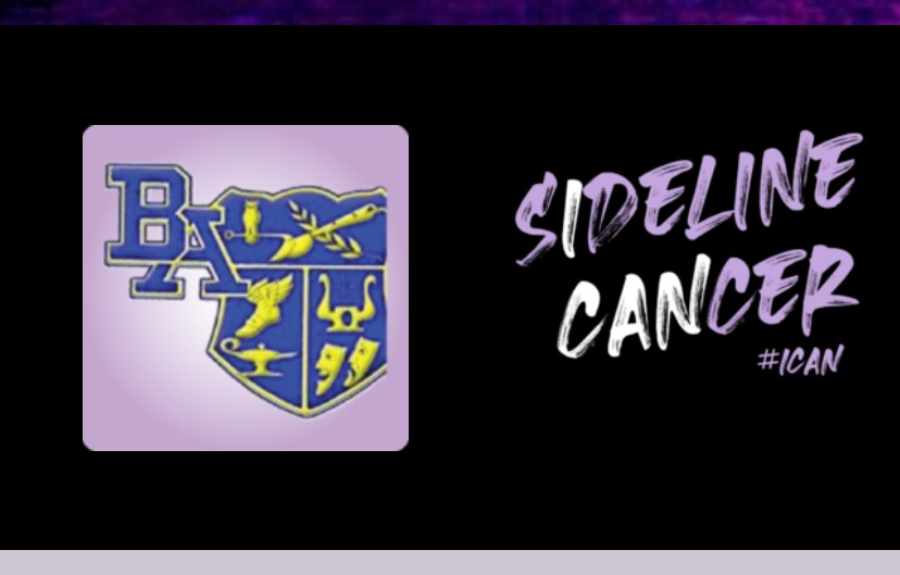 Courtesy photo
Bellwood-Antis will continue its fight against cancer February 4 with the Sideline Cancer basketball game.
The Blue Devils will be taking on the Williamsburg Pirates.
Local organizers are selling shirts. The shirts cost $15. For every shirt sold, $4 will be going towards a person in the community who is currently battling cancer.
All shirt orders are due by this Friday, January 14th. Shirts are able to be purchased at the game's official website.
Alli Campbell, a 2020 BA grad who is now playing basketball at Penn State, will be there the night of the game to help promote Bellwood's fight against cancer.
Sideline Cancer was created by the Griffith family as a way to engage students and communities  to raise funds and awareness for pancreatic cancer. Greg Griffith passed away after battling pancreatic cancer for 19 months. When he heard his diagnosis he had asked the doctors how he and his wife could help the doctors. But after his passing his family and some friends of theirs had the idea to create a foundation to raise money for doctors and people suffering from pancreatic cancer.
The family came up with the name Sideline Cancer. Sideline Cancer had originally started as Tackle Cancer, which centered on  football games until 2012. They changed the name of the foundation so it could be centered to more sports, especially basketball, which Greg had a love for.
Students at Bellwood-Antis High School are encouraged to come and participate in the student section, which will have the theme of  "sideline cancer."
The initiative continues a tradition of battling cancer begun long ago at B-A. Not only does the school raise money for children with cancer each spring with Mini-Thon, but the football team has partnered for years with Girls Night Out, which raises money for Breast Cancer Awareness in Blair County.