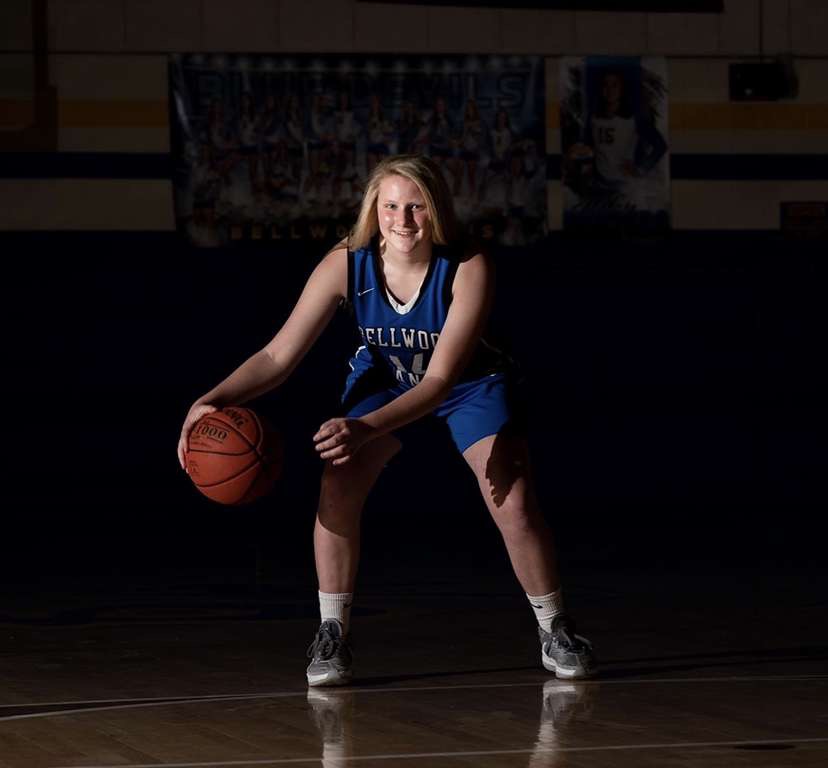 Jaidyn McCracken has gone to Bellwood-Antis since kindergarten. Jaidyn is involved in FCA with Mr. Lovrich and renaissance with Mrs. Stinson.
Jaidyn has had a very successful sports career. She has played basketball since she was 5 and in that time she had an all star team nomination, she was an Altoona mirror athlete of the week, she is a two year starter for the lady blue devils who she also went to the state championship in Hershey Park with. Jaidyn has also played softball since junior high. Jaidyn was on the class 1A-2A all star team as a freshman, she was an all star team nominee her junior year, and she was a three year starter.
Jaidyn likes how supportive the whole community is. She says she will miss how at any athletic or academic achievement the community comes together to support all the students involved in the achievement.
Jaidyn says that she dislikes how Bellwood is such a small school and all the secrets and rumors spread fast.