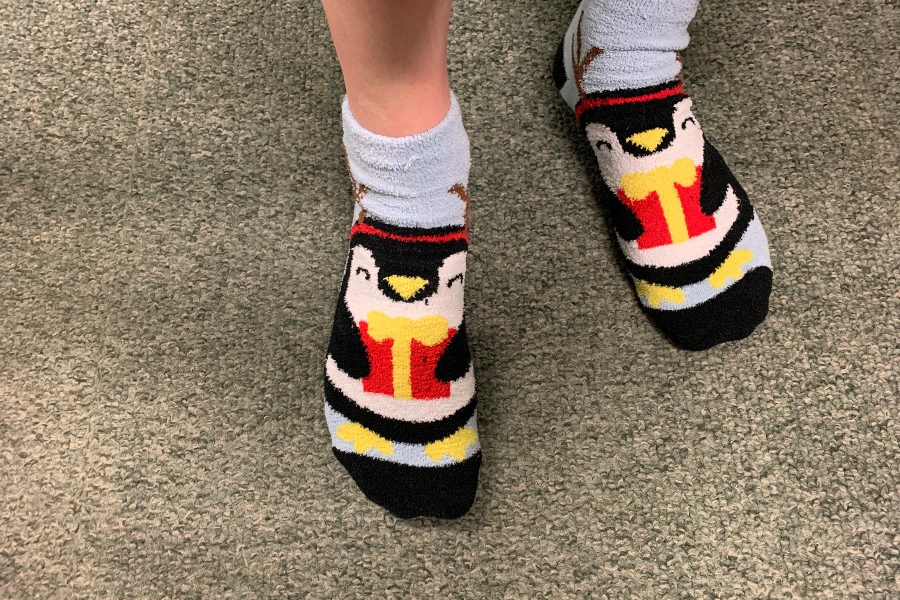 Hayliana Shumac
National cheesy socks day is today, January 21.
It's hard to deny that socks can define someone's personal taste and style in clothing. So today you can love your cheesy socks without feeling embarrassed or judged for wearing them because now you can spend this day with millions of people.
What kind of socks would you consider cheesy socks? There are so many different socks like high socks, low socks, the ones with cartoons on them, or even the bright colored ones. Some people like floppy socks. Other prefer socks with individual spaces for each toe.
Got some socks with your favorite dog pictured on them? That counts too. Have socks with Star Wars characters? This is just the day to wear them.
Well back in the middle ages socks were not made to be a fashion statement. Instead they were used to only keep your feet warm. Now they are a part of an outfit.  Back in the middle age socks were only a thin piece of cloth, whereas ow there a high socks, ankle socks, printed socks, and no show socks.
If you like wearing weird cheesy socks, today is your day to spend it with thousands of people across the country.