Bellwood-Antis wins against Philipsburg-Osceola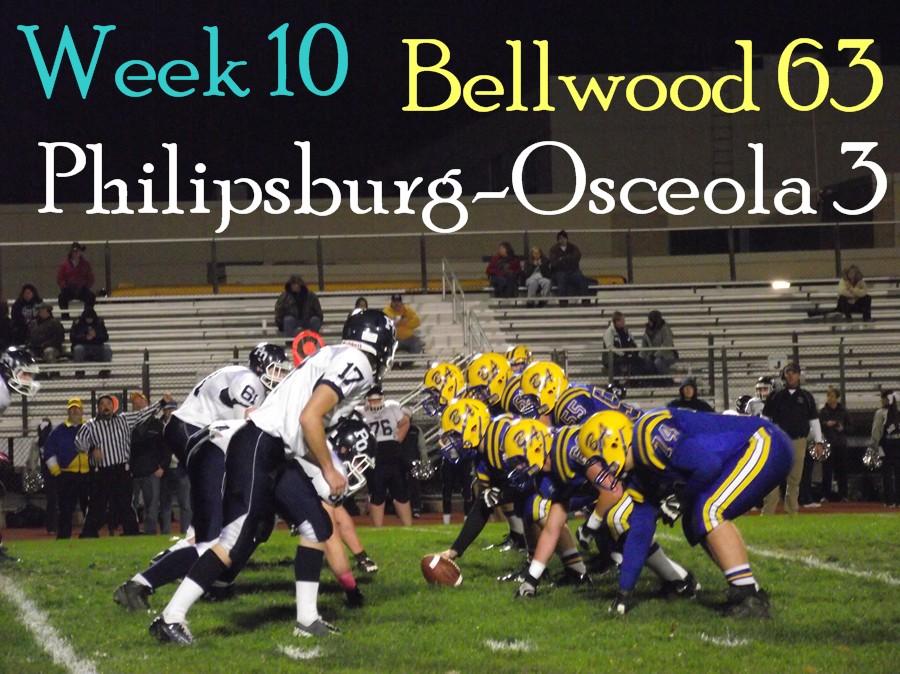 Last Friday Bellwood-Antis won against Philipsburg-Osceola with a score of 73-3, making it 8-2.
Right off the bat in the first quarter, B-A got a pair of defensive touchdowns from Jake McCaulley who had a 10-yard fumble recovery, and a 41-yard intercept return. Cameron Wood added a 1-yard touchdown run.
In the second quarter, Matt McMillan had a 13-yard run and Zach Mock had a 6-yard run.
For the third quarter, Jake Burch had an 18-yard intercept, Ethan McGee had a 31-yard pass from Burch, and Duke Brunner had a 4-yard run.
In the fourth quarter, Sawyer Kline had a 1-yard run.
McMillan had 5 carries in 60 yards and a touchdown, while Wood had 9 carries in 61 yards-touchdown.
Kline had 6 carries and 53 yards and a touchdown score, and Brunner had 7 carries for 39 yards-touchdown.
Mock and McGee also scored touchdowns as B-A totaled 296 on the ground.
"It was a pretty big game. We beat them pretty well.  It wasn't just the win, but the fact that we played better than we really have this season," said McGee.
McGee said the team was looking forward to this week's home playoff game against No. 5 Penns Manor. Bellwood-Antis is the 4 seed.
"It's pretty exciting. I feel like we can do some great things, run the table," added McGee.
This Saturday the game is in Memorial Stadium at 7:00 pm; come out and watch the game.