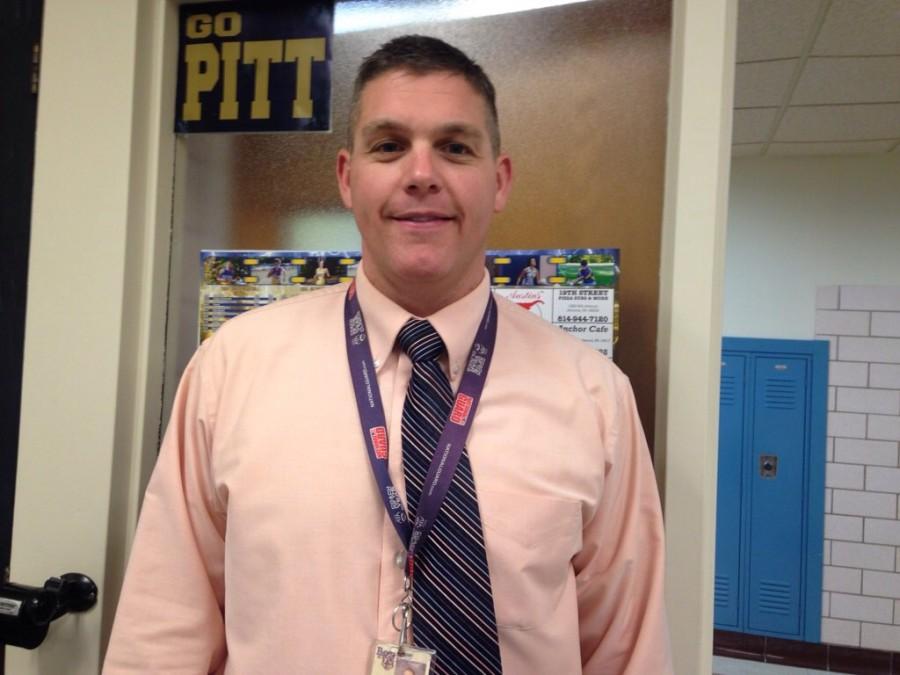 Eighth grade science and American Cultures teacher, Mr. Schreier, is leaving his current position to take the open spot of Bellwood-Antis High School principal. He chose to make the move from the classroom to administration because he believes it is an opportunity for him to use his experience and knowledge in helping to make a bigger impact in education.  Mr. Schreier has taught at BAMS for thirteen years. His favorite part about teaching was the interaction with the students and teaching new concepts. His favorite part about Bellwood-Antis overall is it is a small, close knit community, and the school believes in the importance of education.
Mr. Schreier went to Juniata College for four years and graduated with a degree in education. He earned his K-12 principal's certification from Saint Francis University. His favorite subjects when he was in school were science and math.
Mr. Schreier has been married to a B-A graduate for fourteen years and has three sons ages nine, seven, and five. In his free time, he likes to be with family, coach football and attend church activities and sporting events.
The BAMS staff and students will all miss you but wish you the best of luck with your new job of being a principal. You're an inspiration and an amazing teacher as well as a person!