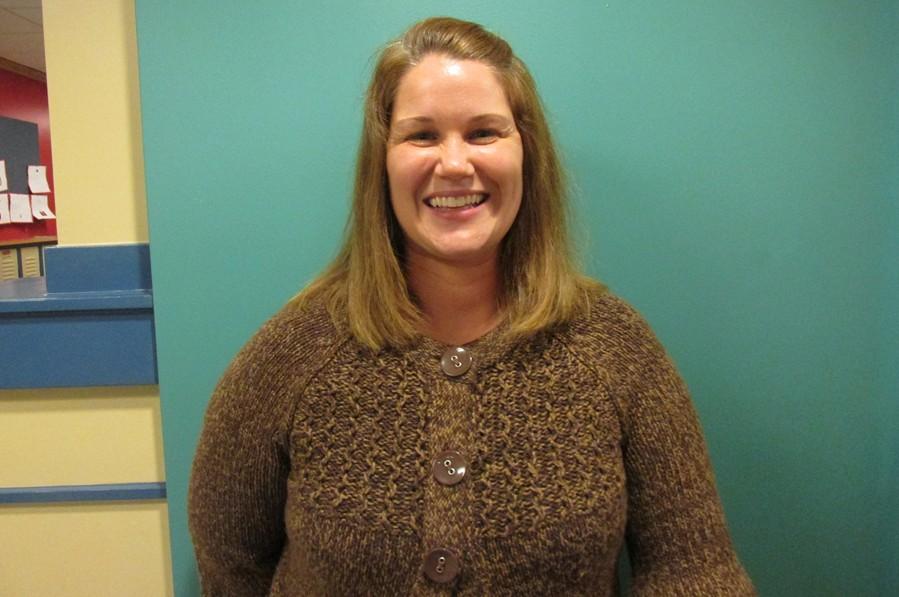 Why does anyone become a teacher? There needs to be inspiration for that, whether it's from a past teacher or even a parent.
Third grade teacher, Mrs. Erin Kelly, was inspired by her father when she was younger. Her father taught fourth grade and he use to allow her to help set up his classroom and check papers.
"I always loved getting to put stickers on the good papers," she said.
When Mrs. Kelly first started at Bellwood, she didn't just teach one grade or one class. She was all over the place. In the morning she taught 5th grade keyboarding, 8th grade careers, and an 8th grade PSSA preparation course. In the afternoon, she went down to Myers 3rd grade math, reading, and writing.
"I like teaching 3rd grade because they're not yet to the point where they are snotty. Also, they're not to the point where they think I'm dorky. I can still entertain them. I taught 5th grade, and I liked it, but they're were just starting their rebellious stage," Mrs. Kelly said.
Mrs. Kelly has been at Bellwood for ten years and she feels like she sets high standards and expectations for her students to do well.
As a teacher, she needs to prepare the students for testing and for life in the future.
"This is still an age where some students are still learning to read and write, and that transitions into reading and writing to learn. We're building basic math concepts, as well. This is a big transition year for the students."
Mrs. Kelly says she loves the Bellwood-Antis community.
"I love the old school stuff. Like when we sing Christmas carols and dress up for Halloween, for instance."
"If I weren't a teacher, I would probably choose a career in something in the veterinary area because I love animals. I would definitely choose something with a degree because I value education."
Mrs. Kelly is an inspiration for all the students. She understands the importance of her job and the value of education for her students.