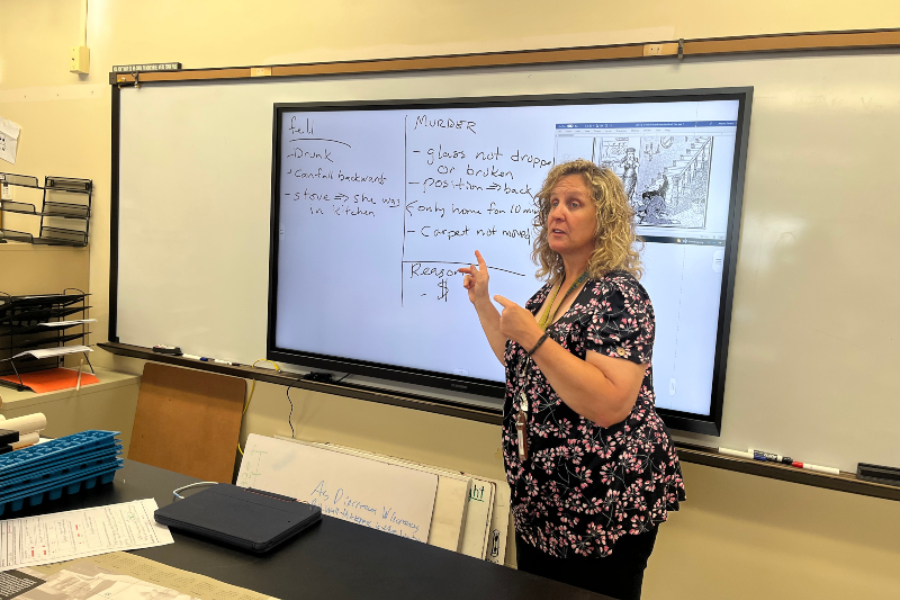 Bailee Conway
Mrs. Alice Flarend, Bellwood Antis' very own science teacher, has been announced to receive the Homer L. Dodge Citation for Distinguished Service to the AAPT (American Association of Physics Teachers). This award is presented to members who have made exceptional contributions to the association that deserve to be recognized. 
The AAPT is an organization for physics educators, physicists and industrial scientists, that are dedicated to enhancing the appreciation and understanding of physics through teaching. Mrs. Flarend is honored to receive this award and is very glad she is able to help the program and increase the effectiveness of physics teachers.
Mrs. Flarend said, "I was surprised. The organization is very active in helping people in physics and I'm surprised they picked me!"
Mrs. Flarend has been presenting workshops and developing materials for the program ever since 2007. She has been actively involved in presentations at National AAPT meetings and has presented a series of workshops for the Western PA section of AAPT.
"Our district is lucky to have such a qualified teacher at our school. Her educational background is awesome, and the fact that she wants to teach students is wonderful. We are very fortunate to have her," said high school principal Mr. Richard Schreier.
AAPT said that Mrs. Flarend "provides service that is essential to the working of the organization, and she just does the next thing that is needed efficiently and effectively."