BA students helping the community through Rainbow Girls
Many students at Bellwood-Antis participate in clubs and activities in school, but what about outside of school?
Twelve students from Bellwood participate in an organization called the "International Order of the Rainbow for Girls."
Rainbow Girls is a fraternal organization and the participants are the daughters, granddaughters and nieces of Master Masons, Shriners, and Eastern Star.
Bellwood-Antis' very own school nurse, Mrs. Kelly Hoover, is in charge of the organization.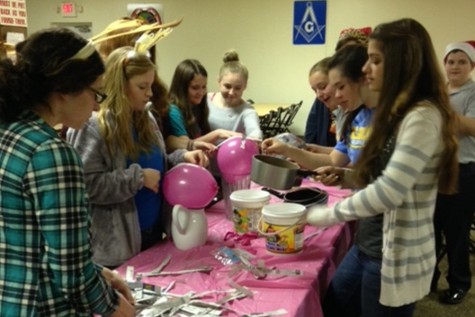 Mrs. Hoover explained that the main goal of the Rainbow Girls is service to community and others. The girls make all their own decisions on what to do to help the community with the help of an advisory board. They meet twice a month, once for service and once for fun.
Some of the Rainbow Girls service projects include: shopping for Blue Angels, making Christmas cards for the elderly, ringing the bell for Salvation Army, delivering items to the children's hospital, raising money for the Humane Society, and collecting items for the VA nursing home.
Mrs. Hoover is the Mother Adviser of "Her girls," as she calls them.  She oversees the girls and has a very close relationship with them all.
Leave a Comment