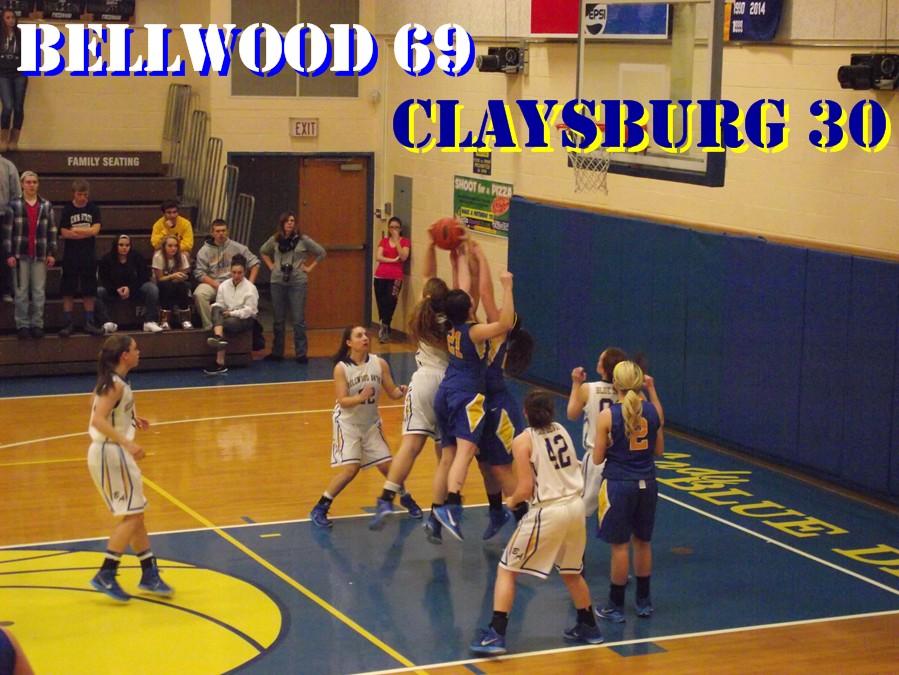 The Bellwood basketball teams have been on fire lately.
Last night the Bellwood-Antis Lady Blue Devils remained undefeated by beating the Claysburg-Kimmel Lady Bulldogs at the Bellwood-Antis High School gymnasium. The final score was 69-30, giving the Lady Blue Devils 4-1 record.
Ana Hollen led the team with 24 points.  Kelly Leamer and Karson Swogger followed close behind her by scoring double-figures as well.  Leamer had  13 points and Swogger had 12.
Despite their early season success, Hollen said she sees room for improvement.
"We're missing a lot of layups, so we'll just have to regroup," she said.  "We have Juniata Valley Friday, which will probably be our toughest opponent in the Mountain League."
The girls' team wasn't  the only one on fire.
Last night the Bellwood-Antis Blue Devil boys' basketball team went head to head with the Claysburg-Kimmel Bulldogs boys' basketball team in Claysburg, and came away with victory by the score of 71-35.  The Blue Devils are now 3-1.
Jake Burch led the team with 18 points.  Nathan Davis was close behind Burch, with 17 points.
A confident Davis said, "It was a really good team effort and it was great to be over 500 because last year was a tough season."