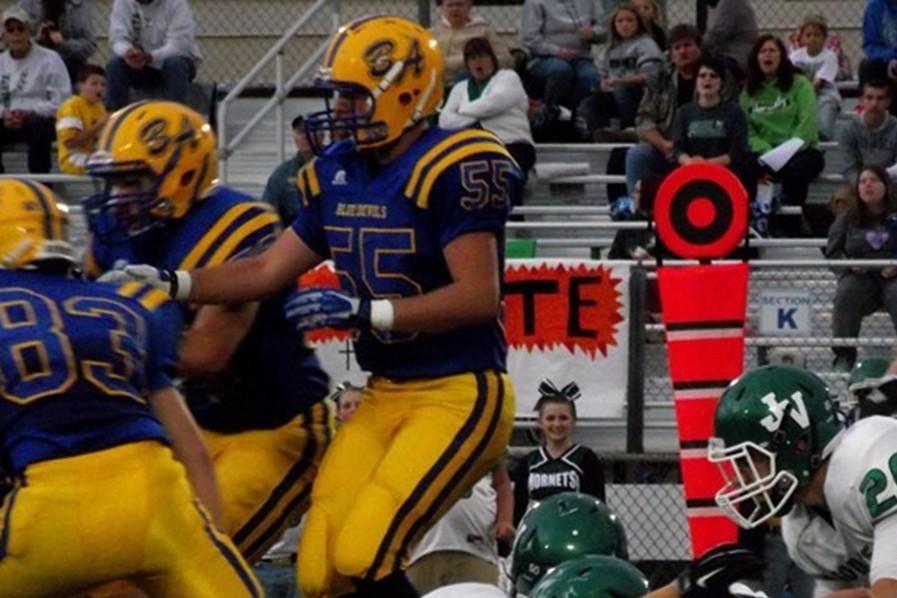 Senior defensive lineman Trenton Creppage is the only player form Bellwood-Antis to be named All-State for the 2014 season.
Creppage earned the honor by being named to the second team of the Pennsylvania Football News' Class A All-State team.
Creppage said he was surprised by his by his selection.
"I had some good games and others that I was iffy about. There are so many other good people you go against and a couple hundred others in the state that play your position," said Creppage.
Creppage had an amazing total of 93 tackles, five sacks, one fumble recovery, and 15 tackles for loss this season as the Blue Devils finished the season 9-3 with a loss in the District 6 semifinals to eventual state champion Bishop Guilfoyle.
"Trenton was a valuable asset to the defensive line, with all of his tackles for loss," said junior linebacker Jake McCaulley.  "His impact plays motivated the other players, and and excited us."
Even though Creppage is honored to be chosen he feels as though he could have done something more.
"I'd rather have made it further or gone to the district championship than be all-state," he said.