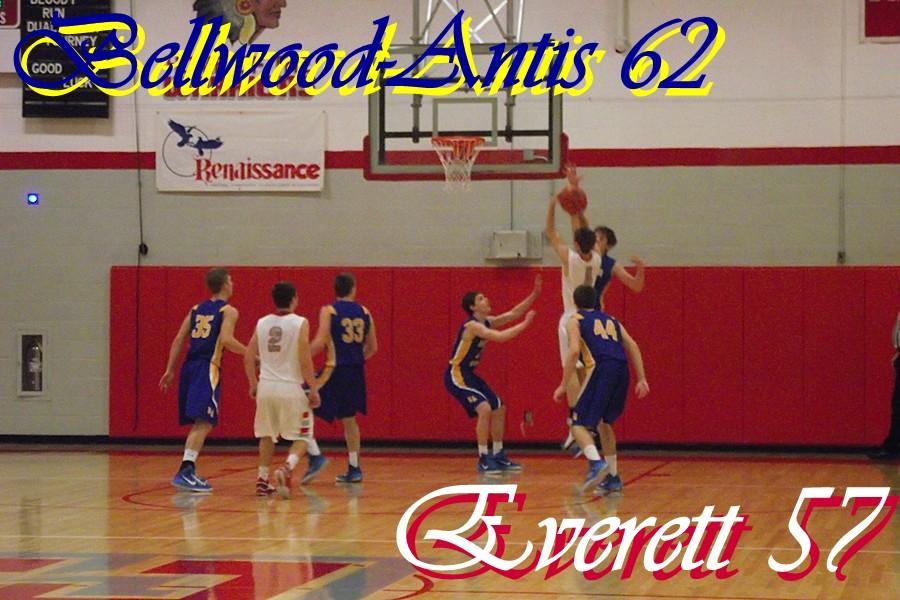 The Bellwood-Antis Blue Devil Basketball teams cruised through a week of basketball, bringing home three victories.
Thursday night the Bellwood-Antis boys' basketball team played against Mo Valley at home, and the Devils were on the ball with a 63-52 win.
Junior Nathan Davis got yet another double-double with 37 points and 14 rebounds. Sophomore Ethan McGee had a double figure with 11 points and Junior Jake Burch had 10 points.
Last night the  team brought home a 62-57 win over Everett.
Davis led the team with 22 points.  Davis also went 13 for 13 at the foul line.
Davis seemed to be satisfied with the win, but didn't think they played their best.
Davis said, "We didn't play great, but a win is a win and every single one counts right now. It's also good that we can win ugly.  This means that when we start to play really well again, we'll be able to beat the good teams."
The boys now have a record of 7-5.
Last night the Lady Blue Devils played against the Glendale Lady Vikings at home. The Lady Blue Devils were on fire, jumping to a 62-7 lead at halftime before getting an 84-27 victory.
Karson Swogger led the team with 26 points.  Ana Hollen helped Swogger with a double- double of 17 points and 11 assists.  Anna Lynn also had double figures with 12 points.
The Lady Blue Devils' record is now 11-1.