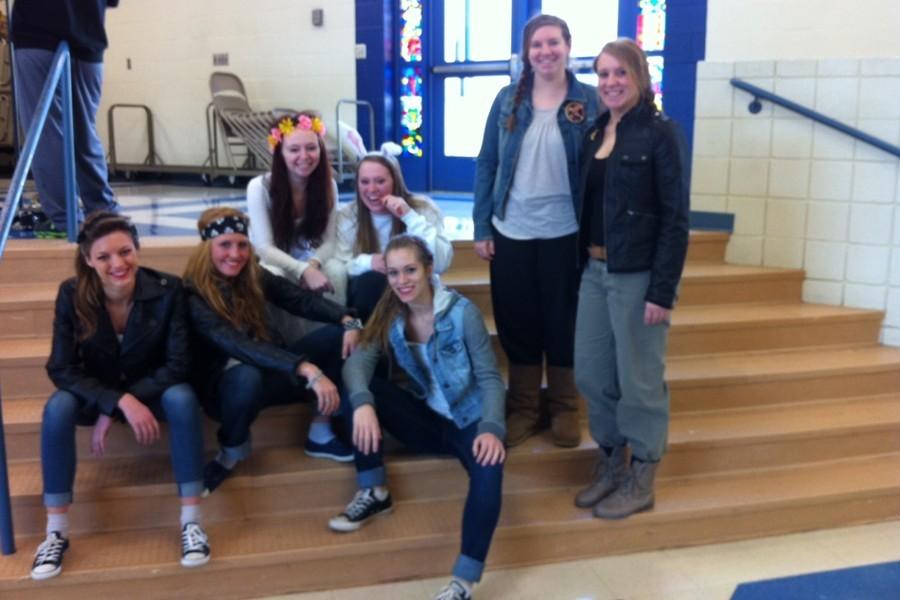 Kerry Naylor
There's nothing like reading a good book—a book that fills you with emotion. Books can make you laugh, cry, smile, or  give you chills. A book can leave you speechless and shivering with anticipation. Reading is a powerful force of adventure and storytelling.
In two weeks, it will be Read Across America Week, (March 2) a week when readers and writers get the acknowledgement they deserve.
Bellwood-Antis has always encouraged students to read in and outside of school. It sharpens one's reading ability and opens the imagination to worlds hidden behind reality.  The school goes a step further during Read Across America Week.
The high school English department has again set out a week of activities to get students showing their passion for reading.
On Monday of that week, selected students will be taking a small field trip down to the elementary school to read to the students of Myers. The young students will be asked what their favorite book that was read to them was. This information will be displayed in the hallway.
Tuesday the department  will be holding a poster contest. This is when you can put your artsy side to the test and create a cover for your favorite book.
Wednesday is another day to show your artistic ability when you create a t-shirt representing your favorite book. Whether it's the title, a quote, or just a picture, you can decorate it however you want.
Thursday's going to be dedicated to celebrating people's favorite book quotes. Seniors will also have the opportunity to choose activities for the whole school to participate in.
Friday is the time to be most creative of all. Dress yourself up as your favorite character. Go all out. Show us your quirky side. Live it up wearing an outfit solely based on your favorite book character.
Take this week as it is. Make the most of it and take pride in reading. We, as Bellwood-Antis students, need to help spread the word of reading and open the eyes of younger students and encourage them to take a few minutes every day to read a chapter or so out of a good book. You'd be surprised at what you can discover.