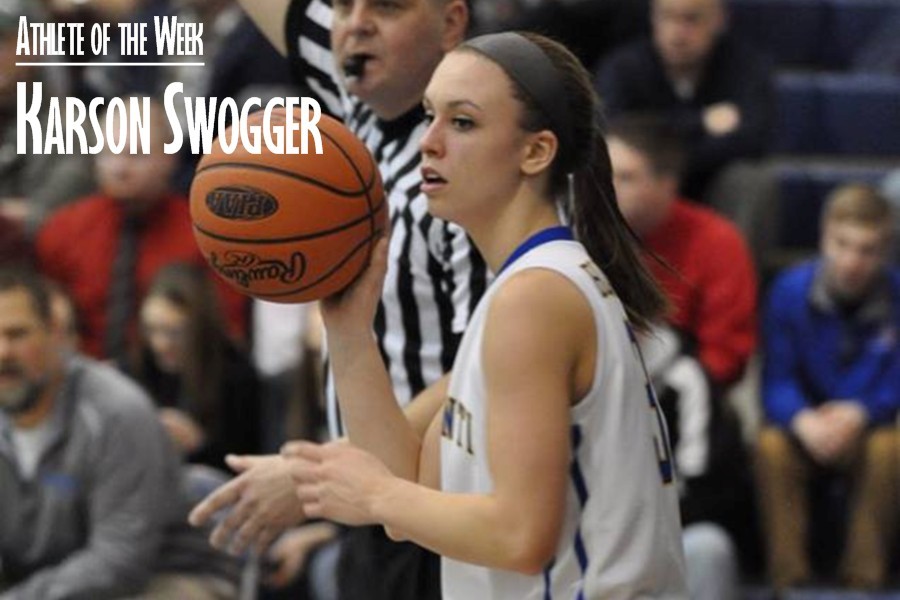 Terry McCaulley
Karson Swogger is a 5-foot-8 sophomore that can score in a lot of ways.  Not surprising, considering she's leading the Lady Blue Devils in scoring at 19.4 points per game.  
But Swogger does more than score.  She also gets five rebounds per game, four steals per game and three assists per game.
Tuesday, in the District 6-AA semifinals against Tyrone, Swogger scored 21 points in the second half, finishing with 24, to lead B-A to a come-from-behind victory over their rivals.  TThe Lady Devils will now face Bishop McCort Saturday in the District 6-AA championship with a shot to defend their 2014 title.
For her efforts, Swogger is the BluePrint's Athlete of the Week.
BluePrint: What did you do to have such a big second half against Tyrone?
Swogger: At half time we all focused on what needed to be changed in order for us to win. With the shots and the encouragement from my teammates, we were all able to work together to have a great second half
BluePrint: How do you think you will perform against Bishop McCort?
Swogger: With all the hard work the team has put in, I believe we will play as hard as we can and preform to the best of our ability.
BluePrint: What keeps you motivated throughout the season and during the games?
Swogger: Since we won districts last year, of course we want to win again. Not only do we want to be district champions again, we want to be state champions and you have to work hard to do that.
BluePrint: Why do you feel that basketball is such a huge thing in your family?
Swogger: My pap was one of the greatest coaches and he was so inspirational to everyone. Every time I step on the court, it is for him.
BluePrint: What is your favorite part of playing basketball?
Swogger: My favorite part of playing basketball is getting to play with my teammates. They are so supportive and I wouldn't want to trade any one of them.
BluePrint: What do you hope to achieve by the end of this season?
Swogger: I hope we get to go to Hershey and win the state championship.
BluePrint: What is the one thing that playing basketball has taught you?
Swogger: It has taught me that through hard work, you can achieve anything you want to.