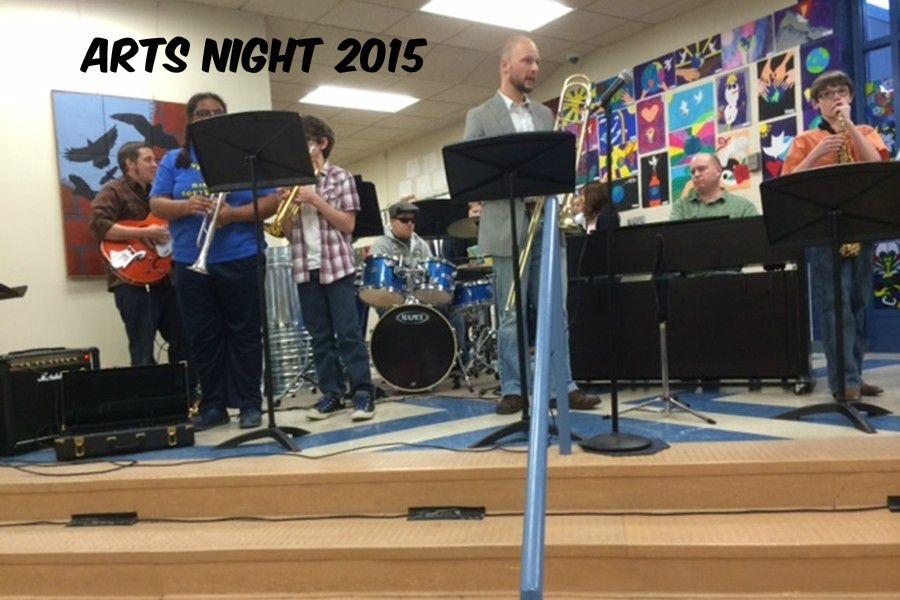 Emily Wagner
On Friday the 6th annual Arts night was held at Bellwood-Antis High School.
People were able to walk through the halls and the cafeteria to view art work done by students in grades from K-12.
People could also get cake and drinks made by the home-ec. classes.
Art students were there to do face paint on whoever wanted it done.
There was also live entertainment by the students. There was band pieces done in small groups. A trash can piece.
Other students were able to show their talent by dancing done by Ethan Kolbfleisch. There was singing, and playing other instruments like the classical piano.
There were performers doing covers from Ariana Grande, The Beatles, and One Direction.
Band Director Mr. Sachse said Arts night was great opportunity for students performing to develop independent skills.
"Arts Night is a great opportunity for high school students to perform in a smaller ensemble, where the group's success requires every individual's strong contribution," said music director Mr. Sachse. "Students do not have the benefit of a conductor, so they take charge and run their own rehearsals. This is the perfect preparation for performing."