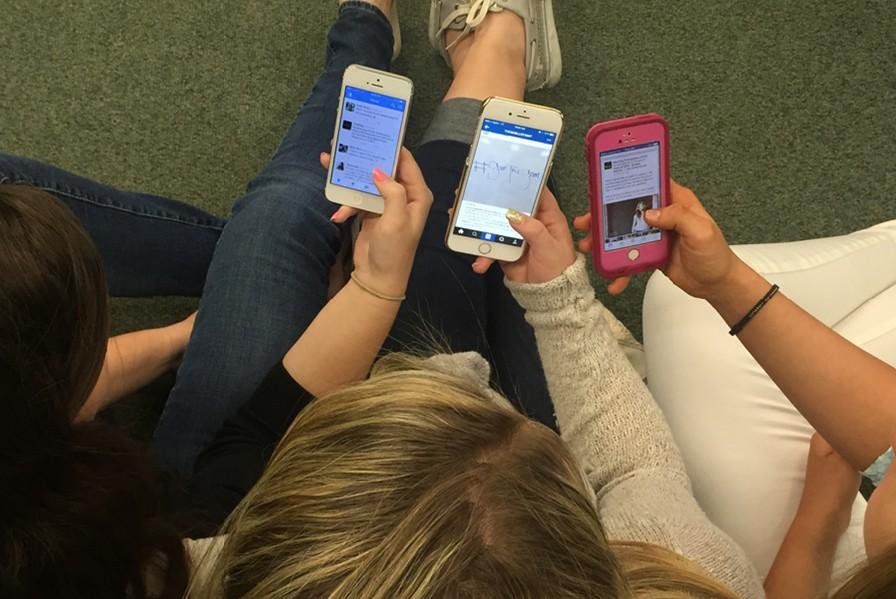 Tierra Mahute
Most teens and young adults are all about social media. Between Twitter, Instagram, Facebook, Tumblr and all the other social media sites which is the most popular to you?
The Pew Research Center conducted a survey which made it clear that teens are using more than one social media site to talk with friends, but Facebook is still their favorite. Pew's latest survey polled from 1600 teenagers between the ages of 13-17, showed that 71 percent still use Facebook, which is only a 2 percent change from 2014.
"I like to know what's going on in the world, and I like to know what my friends are up to. I get on Facebook almost every day on my phone," says Tom Whiteford.
Sophomore Dejah Rhodes agrees with Tom: "I also use Facebook the most. I like to keep in touch with friends and talk to them."
Senior Dakota Harshberger also uses agrees that he uses Facebook the most.
They all use the site at least once a day depending on what they have going on.
According to Amanda Lenhart, an associate director of the Pew's Research,  "There has been a widely held notion that teens are disappearing from Facebook, but our new data doesn't support that assertion."
Coming in second to Facebook is Instagram. Facebook was 41 percent used most often, while Instagram was 20 percent.
"Twitter or Instagram," stated senior Angelee McAlkich. She uses them both equally, every day.
Sophomore Ethan McGee also said he uses Twitter everyday on his phone because "it's full of entertaining information."
But other students have different apps that they prefer.
Sophomore Alexus Miller said that she uses Wattpad everyday on her phone because she likes to read.