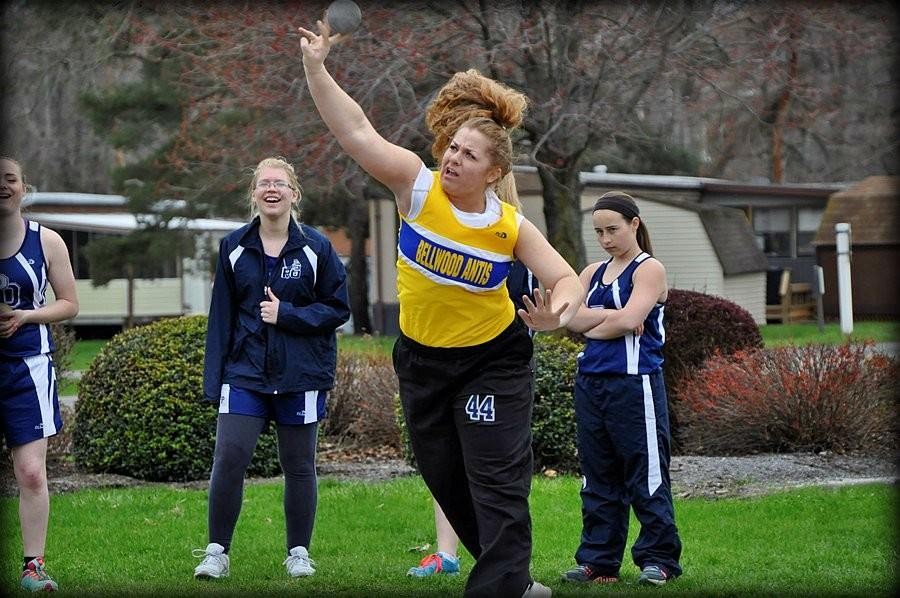 There is no stopping senior Selena "Nina" Damiano when it comes to breaking records.
Nina one-upped herself once again and broke her shot put record once again at the pretigious West Central Coaches Invitational Meet on Friday at Mansion Park.
Nina set the school record earlier in the spring.  She has broken her own record twice since then.
Nina placed first in the Class AA shot put with a throw of 38 feet, 3 inches.  Her previous record was 38 feet.
Nina also placed third in discus with a throw of 106 feet.
The girls track team placed 12th overall with 27 points.
Marissa Panasiti placed third in the 400 dash in 62.81.
The girls 1600 relay team placed 7th overall.
Alexis Gerwert placed 6th in pole vault.
On the boys side, Kyler Lardieri was the highest place-winner, taking fourth in the 400 meters. Dallas Huff placed fifth in the javelin.
Jake Burch and Derek Swope placed seventh in the triple jump and 110 meter hurdles, respectively, while the boys 3200 relay team was fifth.