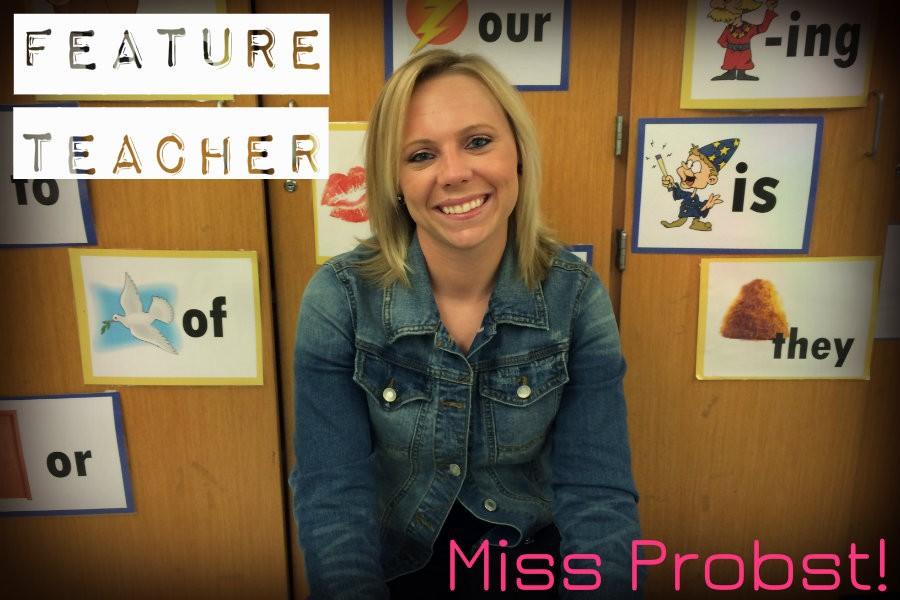 This month's teacher feature for the Myers Elementary is Christine Probst!
(Many of you might know her as Mr. Hughes finance.)
Miss Probst graduated from Altoona Area High School in 2007.
After graduating from college at Penn State in 2011, Miss Probst moved to Manassas, Virginia.  While she was there she taught reading intervention to kids.  After one year in Virginia, Miss Probst moved back to Altoona.
"I started out subbing and then they hired me for full time.  Now I've been teaching  first grade at Bellwood for the past 3 years," she said.
When asked what the best thing about teaching, Miss Probst said,  "The children are the best part about teaching!  Each child has a different personality to bring into the classroom.  It is so easy to find something to love in each child that I teach.  Bellwood, in my opinion, has some of the coolest kiddos!"
"I've always wanted to be a teacher even when I was a kid!"
What's the most challenging part about her job?
"I think the most challenging part of my job is saying goodbye to my students at the end of each school year," she said.  "Within a school year, you become somewhat of a family.  It does make it easier to know that I will see their smiling faces the next year!"
Likewise, Miss Probst's kids love her!
" When I go down to the elementary for the big buddies program and walk in her classroom, her kids are always smiling and laughing. You can just see that Miss  Probst loves her job and looks forward to going to work every day," said senior Devin Poplin, who participates in the Buddy Program at Myers.
Miss Probst said she has always had teaching in her blood.
"I always was playing school at home. In the classroom, I always looked up to each and everyone of my teachers," she said.  "I knew teaching was my calling since I was in elementary school."