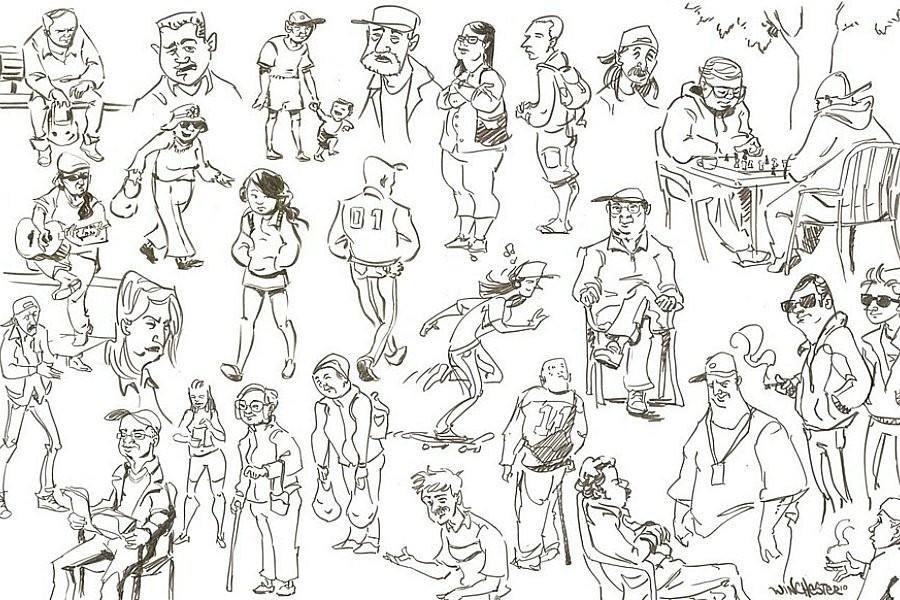 Denise Shimmel
Science is a huge part of American society. We look to science for all of our answers.
More work fields than not require some sort of scientific background or knowledge. Our ancestors for years have looked to science to help our nation develop. These scientists didn't give up. They experimented and tested new technologies to get us to where we are today.
It's a mindset of fascination and curiosity.
Is there hope for today's youth to carry on the tradition of search for knowledge?
Junior Kerri Little is a fine example of this motivation and strive for excellence. She was recently awarded a First Award at the Pennsylvania Junior Academy of Science. This award ceremony is held at Penn State University with 2,000 participants ranging from 7th grade to 12th grade.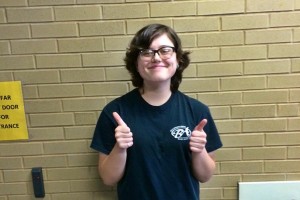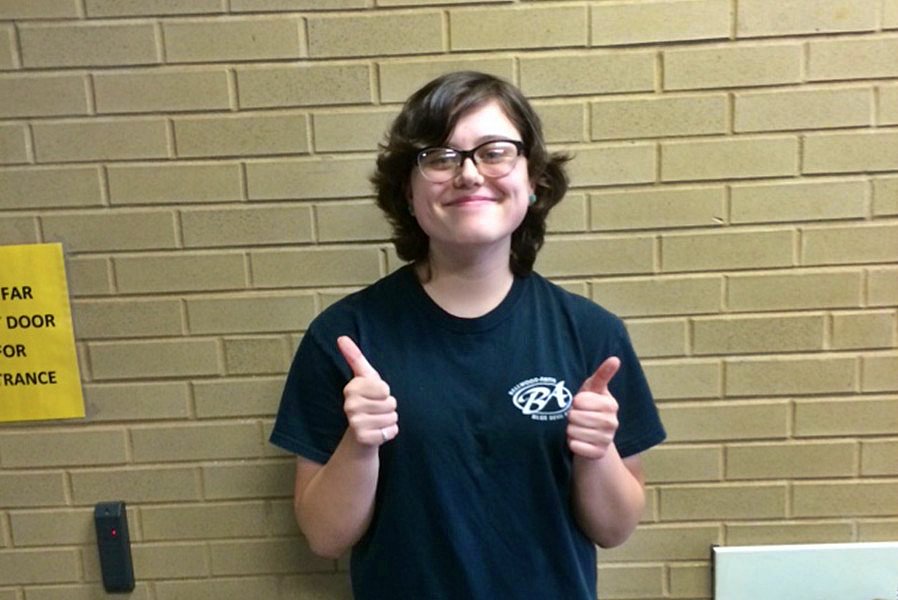 Kerri won this award for "The Name Game Project" that many B-A students have heard about already, either on the morning announcements or just word of mouth.
The main objective of this project was to determine whether students would automatically categorize a unique name with a unique image. In other words, Kerri provided a list of names along with a character sheet that depicted images of people. The duty of her classmates and peers here at Bellwood-Antis was to take time to name each image based on what name it looked like they would have.
"I thought people would show stereotypes," she said.
Out of the 200 participants with 50 names to choose from, only 6 were actually valid and could be used to show significance. "It wasn't true because I had to say that image A went with name A or image B went with name B. In all actuality, it showed that the same name went with multiple images. For example, name A went with image A, B, and C."
With the assistance of Ms. Shimel and Mrs. Flarend, Kerri worked long and hard on her project. October 2014 is when she began her experiment within the school. She wasn't totally completed with it until May 10, 2015.
Ms. Shimel is Kerri's sponsor for her project while Mrs. Flarend is the regional director.
The qualifications to win the First Award aren't easy to achieve. A five point system is used to judge each project on different areas such as the data received, presenting, the explanation, and whether the assignment was completed or not. Kerri received a score of 4.2, which means that she scored all 4's and 5's in all areas.
Having this award under her belt, Kerri can possibly receive scholarships from Penn State and be qualified to take trips with them.
She is proud of herself and encourages other students to get involved. "It was pretty chill. This is my first time getting a First, finally. No one's really involved in it anymore. It used to be as if 4 people in my entire class wouldn't do it, but now, only 4 people actually do."
Science is an expression. It expresses interest, intelligence, and creativity. We all have it in us, but few take full of advantage of their skills the way that Kerri does. The real question is, why don't we?