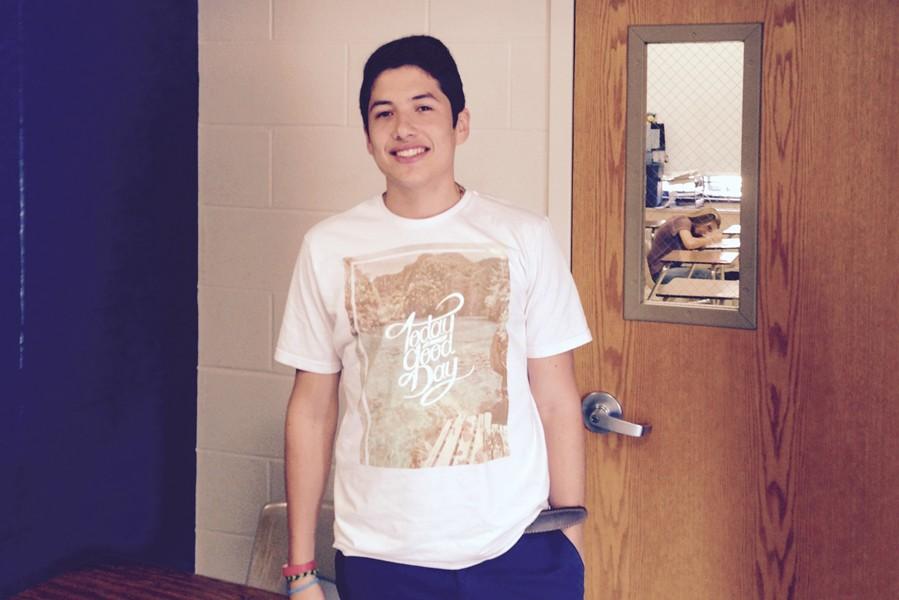 Nathan Davis
Everyone who was in the high school last year remembers our large, German friend Julian Setzer.  Having an exchange student was great for the school, and Julian may have started something big.
Amado Cardozo is an exchange student this year at Bellwood-Antis High School.  He is from Paraguay, a country in South America about the size of California.  It is a Spanish speaking country.
Amado is spending the year with his host family, Jamie Gummo and Sarina Yingling, who havde three children in the Bellwood-Antis School District.
The Blueprint had a chance to sit down with Amado and ask him a few questions about his time so far in America, and what else he is looking forward to during his stay.
Blueprint:  Exactly how long did it take for you to travel up here?
Amado:  I had a 3 hour drive to my city airport, then over 17 hours of flying through Sao Paulo, Atlanta, and Pittsburgh.  Then I had a 3 hour drive back to Bellwood.
Blueprint:  Do you miss your family yet?
Amado:  I have a 14, an 18, and a 22-year old brother.  Yes, I miss them.  But I can skype with my family every day.
Blueprint:  How are you liking your host family?
Amado:  I like them a lot. I'm loving it!  Mason (Yingling) is really cool and plays basketball and soccer with me.
Blueprint:  What is the easiest and hardest class for you so far?
Amado:  Spanish is the easiest, and Current Events and Applied Economics with Mr. McMinn is a little challenging.
Blueprint:  Are you excited for basketball this year?
Amado:  Yes, it should be fun!