Tennis team bags first win
Newly filled roster helps co-op squad down Huntingdon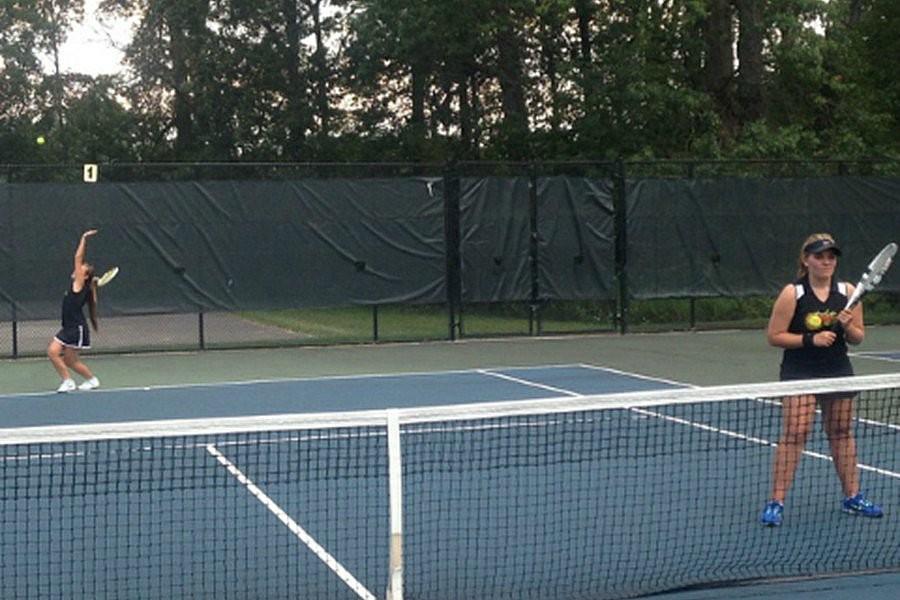 Yesterday in Huntingdon, the girl's co-op Bellwood-Antis/Tyrone tennis team won the competition 4-1.
The team got wins from B-A participants, including Tina Hollen, who won in straights sets 6-1 and 6-4. Hannah Klesius added a win for the team, winning both her sets 6-4.
Sophmore Tina Hollen was asked how she felt on the team's first win.  "It feels great.  We've all worked really hard and it's good to see it pay off." Said Hollen.
Tyrone's Erica Voyzey was a new add to the tennis team, and she also conquered two sets winning both 6-2.
We asked Klesius how much easier it was having a bigger roster on the team. Klesius said, "The extra person really helps a lot. We were able to almost sweep the match."
"It's such a relief to know we have a better chance. It takes the pressure off everyone that we all have to win," said Hollen.  "It's like a security blanket."
Klesius was happy to improve from her first match.
"It was a big improvement from last match, I felt more prepared," Klesius.
Both doubles match were cancelled due to rain.  Tyrone's Marlena Wagner also won her match both sets 6-1.