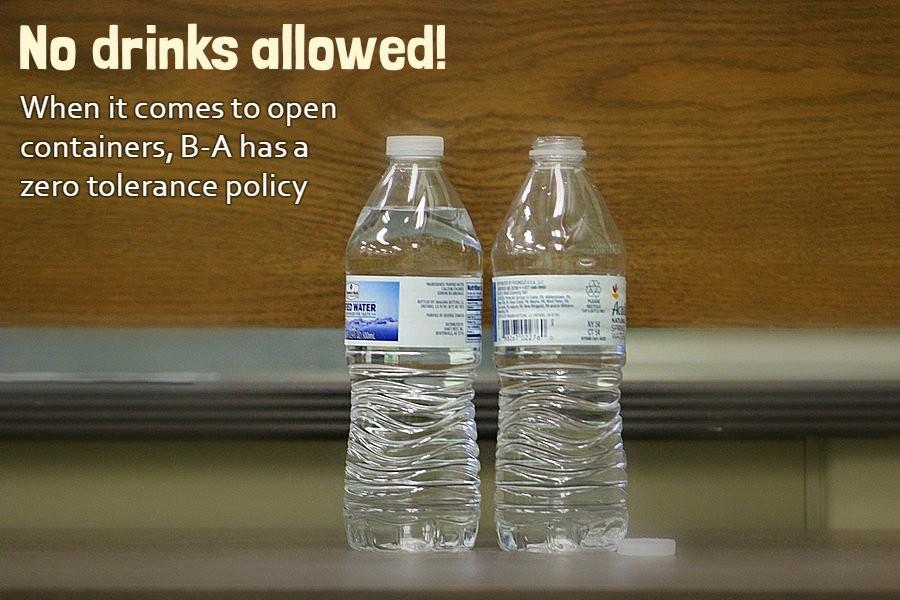 Tierra Mahute
The open-container policy at Bellwood-Antis is one of those rules that resurfaces each year during back to school reviews. Some like it, while some don't. High School Principal Mr. Schreier said, "Basically, this policy exists for 2 reasons: for cleanliness and to promote a safe environment so that no substance abuse can occur.
"The cleanliness aspect deals with the accidental dropping and spilling of these containers on the floor. Once spilled, liquids can be a hazard to students. It's a safety concern just as much as keeping our school clean."
Not all students are concerned about the policy.
"This issue doesn't affect me because we've never been allowed them. I have 2 years left so I don't really care either," said Junior Brendan Kowalski.
It appears that students may not mind the current policy because it doesn't affect them directly. They hear about it but it doesn't ever strike a nerve.
However, there are those who don't like it.
"We should be trusted until a reason is found to not trust us," said Senior Paige Dinges. However, incidents have arisen with prior classes bringing  illegal substances onto school property. And these substances happened to be held in open containers.
Mr. Schreier did list a few exceptions.
"Students ARE allowed to bring open containers as long as these said containers stay in the students' lunch and are only consumed in the cafeteria," he said.  "As well as this, in some rare cases, students may have dehydration issues and have been medically prescribed to drink a certain amount of ounces of fluid in a day. The school does allow open containers in class for students who are medically prescribed to have them. This happens to be the other exception to the rule."
All in all, a fair amount of students are against the ban of open containers in school. However, there is a no-tolerance rule in effect and violators will be punished.